sgCarMart goes live with Skoda!
The first ever sgCarMart E-MarkDown with Skoda saw over 500 viewers introduced to the best deals online through an engaging Facebook live session. Nothing can stop sgCarMart and Skoda from getting the best deals for its members and followers. That is why, in post-pandemic 2020, the first-ever sgCarMart E-MarkDown event was kicked off with a Facebook livestream at the familiar Skoda showroom at 26 Leng Kee Road, hosted by the entertaining duo, Julian and Idris, from sgCarMart's Editorial Team.

If you are familiar with the past sgCarMart and MyCarForum MarkDown events, you will know that it is the one to attend if you are seeking the best deals on any car purchased. The E-MarkDown event does the same, allowing you to enjoy the same great deals and attractive prizes from the comfort and safety of your home, on a virtual livestream.
Without "wasting any youth" (as Julian often quotes), the Octavia's enormous boot was put in the spotlight. With 590 litres of boot space, it offers more stowage capacity than larger cars such as the Toyota Camry!
Viewers were invited to like, share and comment 'Skoda Smart' on the livestream to stand a chance to win grocery vouchers worth up to $100!
The dynamic duo moved on to introduce the abundant features in the Skoda Octavia, including 7 airbags which ensure the safety of driver and passengers.
With lucky winners of the Octavia quiz selected, the special, special price of the Octavia Ambition and Ambition Plus were revealed - starting from just $99,900! The first 20 viewers who commented "Octavia Now" will also be getting an Apple iPad Pro worth $1,500 with their purchase of an Octavia!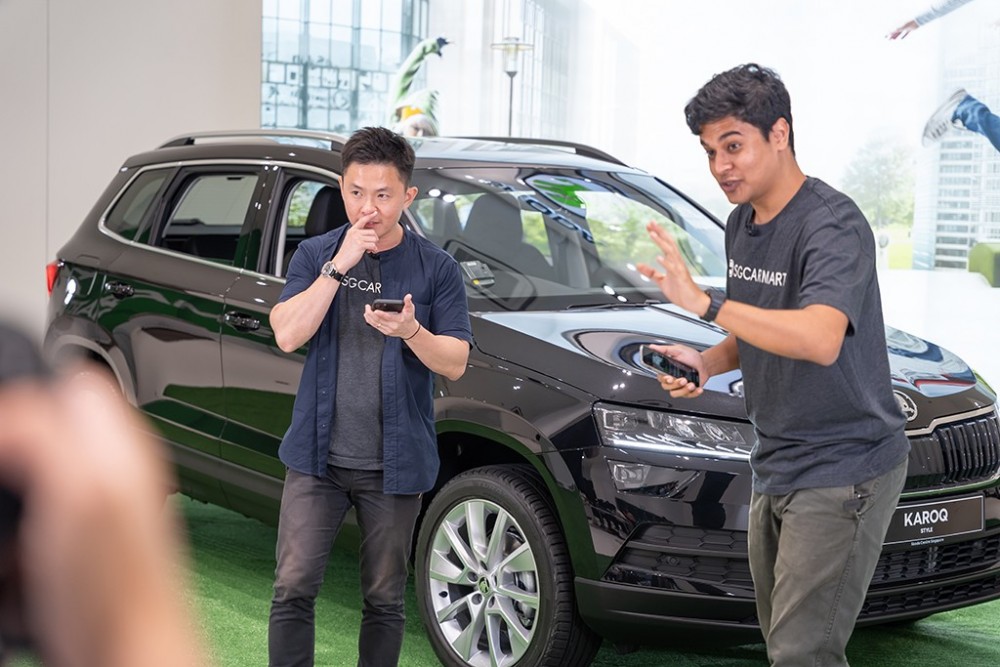 The next ride of the day was the mighty Skoda Karoq, the perfect SUV for the modern family. The Karoq Ambition was also up for grabs at a special price of $116,900, the first 20 viewers who commented "Karoq Now" will also be getting an Apple iPad Pro worth $1,500 with their purchase of athe Karoq! Talk about a great deal!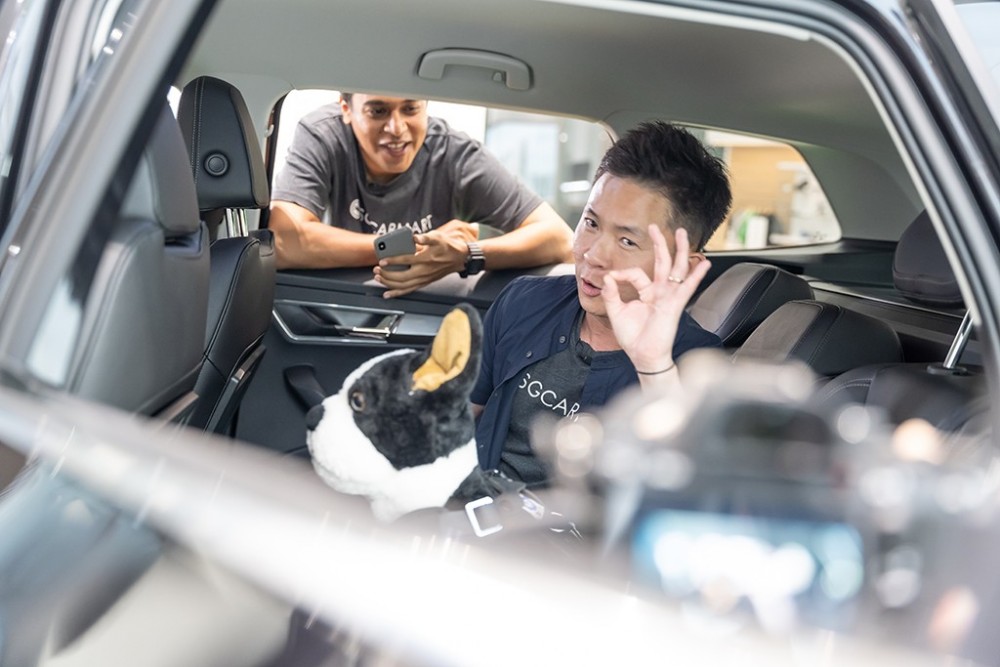 It even comes with a seatbelt for man's best friend, Doggo!
The VarioFlex seats in the Karoq also ensures maximum versatility with independently adjustable and removable seats at the rear.
The evening ended with three extremely lucky winners who stayed with our lovable hosts till the end and walked away with $100 grocery vouchers each!
Hoping it was you who walked away with a big prize? Be sure to join us at the next sgCarMart E-MarkDown stream! Missed the livestream yesterday? Fret not, you can enjoy all of Julian and Idris' banters and informative explanations here!
Be sure to drop a message at Skoda Singapore's Facebook page if you are interested in either the Octavia or Karoq!
3