A new undercover Traffic Police vehicle?
For those who have been receiving texts via your favourite messaging applications that a ComfortDelGro taxi fitted with several cameras is a Traffic Police vehicle, you guys have been smoked.
The Singapore Police Force (SPF) have noticed that the following image has been circulating around and has clarified that it is not part of their fleet.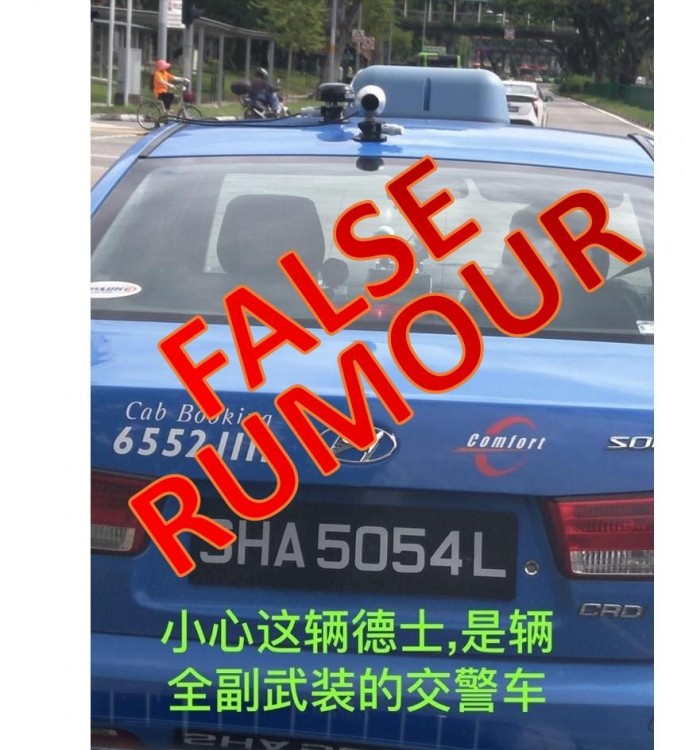 On their Facebook page, SPF contacted ComfortDelGro and verified that the equipment is temporarily installed on this taxi for training purposes. Members of the public are advised to exercise discretion and not circulate unverified information indiscriminately. 
Here are what some neitzens have to say on SPF's Facebook page...