Mat Rempit attempts to become superman on PMD
If you want to feel how it is like to fly like Superman, the footage below is a bad example of how you can do so.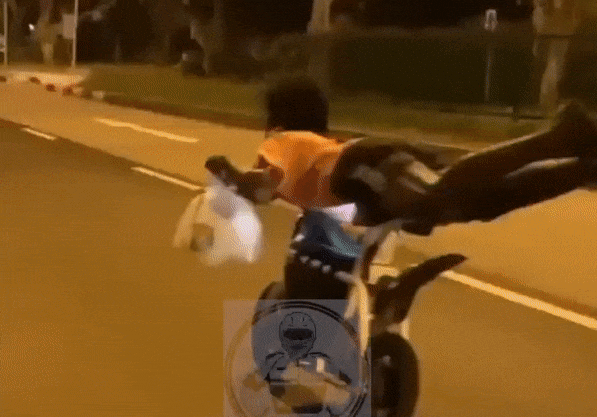 Posted on the owner's own Tiktok account on 13 Oct 2020, is a video of the him on his PMD riding the public road at night. Not only is it obviously wrong and illegal to ride one's PMD on the road, the video which we first saw on SG Road Vigilante, then shows him on his bike in a superman-like pose. We must say we were kind of impressed with his bravery (and silliness).
This sort of pose is usually associated with being a Mat Rempit and is according to Wiki, also known as "An individual who participates in activities such as illegal street racing, bike stunt performance, petty crime and public disturbance using a motorcycle", usually involving 2- and 4-stroke underbone motorcycles, colloquially known as Kapcai. 
It is then no surprise that netizens are slamming the boy on the PMD...