Honda Fit gets caught in a battle of egos!
Here's another battle of egos between two drivers.  
Spotted on SG Road Vigilante is the video of a camera car going up against a Honda Fit that has a Private-hire decal. It also has a P-plate in case you didn't notice.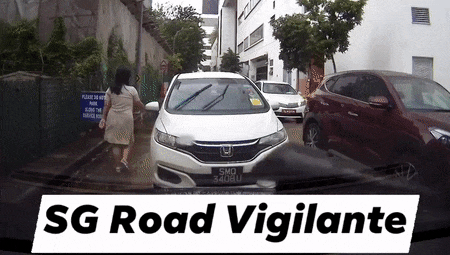 To cut to the chase, both drivers ended up facing each other on a single lane road that was filled with other vehicles illegally parked on one side. A not-very-pleased lady then got out of her Honda and went up to the camera car before giving him/her a piece of her mind. We don't hear or see anything from the camera car's end but we reckoned something happened, causing the lady to flash her middle finger before heading back into her Fit.
Sadly, we don't get see how this silly battle of pride and ego ends in the video. 
In our opinion, both drivers seemed foolish. Is it so hard to just give way so that everyone can move on? Let us know in the comments what you guys think!