Lancer vs Sirocco - who would win in an illegal drag race
Entry posted by ahwecks ·
13,098 views
Bored because you can't travel? Why not challenge your friends to a drag race and get fined under the Road Traffic Act?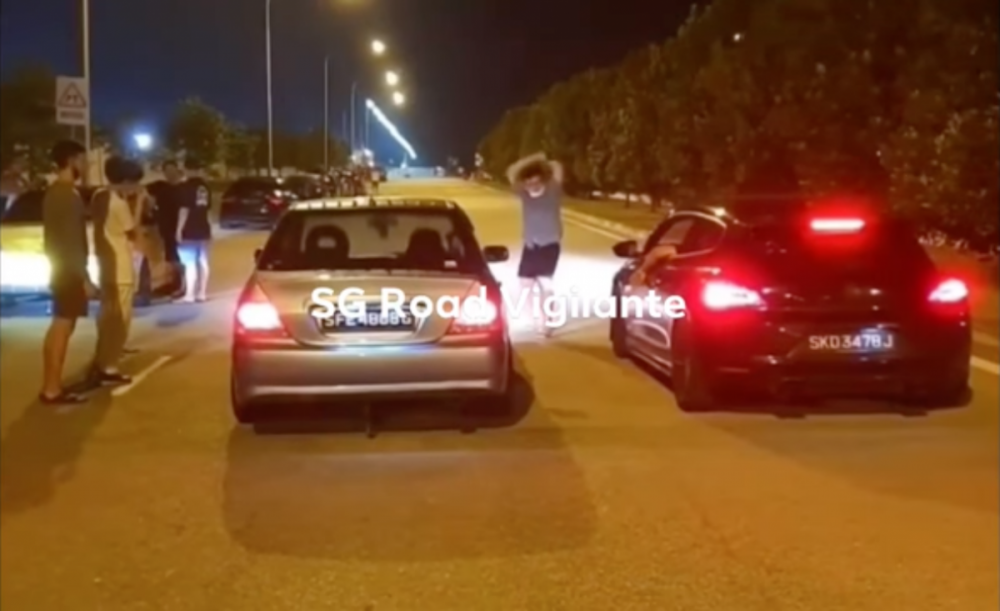 On 18th January, as seen on SG Road Vigilante, a group of approximately eight people were at this illegal drag race. Seems like there were five spectators, two racers and one starter. 
It wasn't a very fair race because the starter's hand was blocking the Volkswagen Scirocco. It started later than the Mitsubishi Lancer, who saw a golden opportunity (his view not blocked by the starter) and raced ahead. Where's the sportsmanship, brother? 


Though, if you ask me, I think this race wasn't about speed. The race track was short, and the cars were driving carefully. Yknow why? Cuz' slow and steady wins the race.

Some Facebook users were hypothesizing other reasons for the gathering, while others bashed them for their apparent drag racing.

Whatever it is, the uploader shouldn't have bao toh (read: sabotage) his friends. Actually, come to think of it, who was videoing this? Weren't there already eight people in the frame? Or also +1 cameraman? 

Edit: Added in the original video source https://www.facebook.com/groups/sgroadshallofshame/permalink/1927162840764549/ for easier reference – leaving it to you guys to decide what this 'drag race' really is.