Cerato blindly rams into motorist and sends him sprawling on the road
Entry posted by ahwecks ·
1,823 views
No, it's not clickbait! The Cerato drove right into the motorist and sends him sprawling from shock and the impact. This happened on 20th January, on the west coast highway,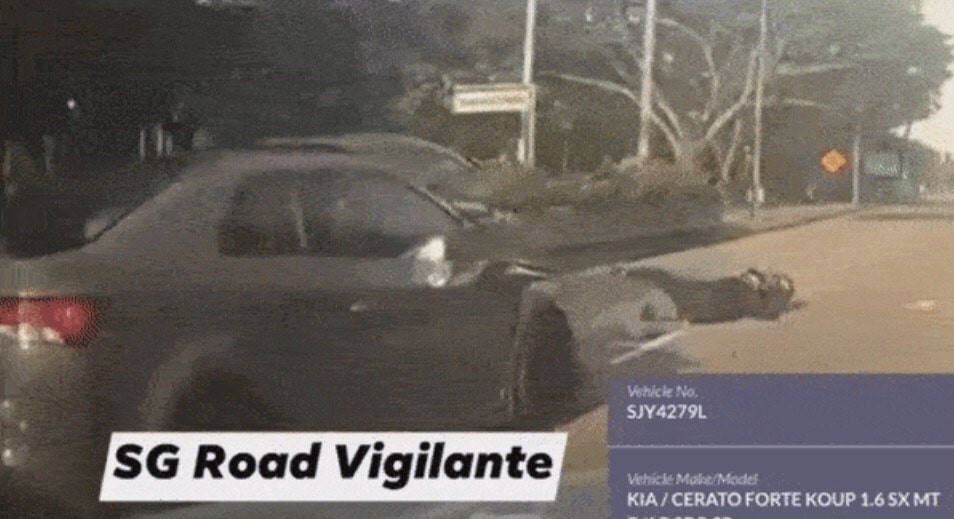 The Cerato driver obviously had his eyes on the wheel, apparently, given how he drove right into the motorist. 
 
Who would've thought that this day would come? That we'd actually see an idi*t blatantly driving into someone else.

I braced myself watching this and felt my heart wrench into anxious anticipation of what could happen LOL. 




My guess is that the driver was either irresponsibly texting, using his mobile phone or making TikTok videos. Or, he could have dozed off for a bit after a late night's up – but this doesn't absolve him of any responsibility for being such a road hazard.
This looks like a scene in a drama where xxx tries hurt zzz out of jealousy and tries to make it look like an accident. Like in Stairway To Heaven. *dramatic heart-wrenching angry music plays* 🥺
 

Here's what the others on SG Road Vigilante's YT channel had to say:


Attempted murder is a tad dramatic but the hit was so blatant and head-on!!! Ugh, some people really don't deserve to drive. 🥵🥵🥵  Imagine your body sprawled on the highway with cars furiously zooming by, still unaware of whatever happened... yikes. 
My heart goes out to the poor unsuspecting motorist who did not see it coming, literally. I hope he's alright – mentally and physically. No sympathy for the Cerato, unless he had a pretty damn good reason for this. 
 
This Cerato driver is the epitome of "your eyes grow on your buttock" ok. 😤