Otters nearly didn't get to live another day at Orchard Road crossing
Seen on Mothership.sg is a family of otters trying to cross Orchard Road near Plaza Singapura over the weekend.
With more than 10 of them in the family, the leader of the pack tried a few times to cross the road despite the heavy traffic.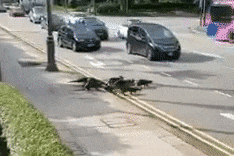 According to the article, the otters, which were squeaking, turned around twice as they realised it was not the right time to cross yet.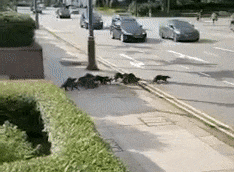 We bet it must have been nerve-wrecking for everyone viewing this, especially the last part where a yellow CityCab taxi nearly couldn't stop in time for them.
Thankfully, all of them made it across eventually.