Speeding Cerato loses control and crashes into Prius causing it to flip over
In this footage uploaded by SG Road Vigilante, a speeding Kia Cerato lost control and collided with a Blue Toyota Prius along CTE (Before Yio Chu Kang Exit). 
LATEST UPDATE :
According to TNP,  two men were arrested for suspected drink driving. Meanwhile, the driver of the car that flipped over looked to be in a bad condition. The SCDF said the driver & his passenger were taken to Sengkang General Hospital. Both were conscious. (Source)
Here's the video:
Here's the unfortunate Prius, driving patiently on a relatively empty CTE: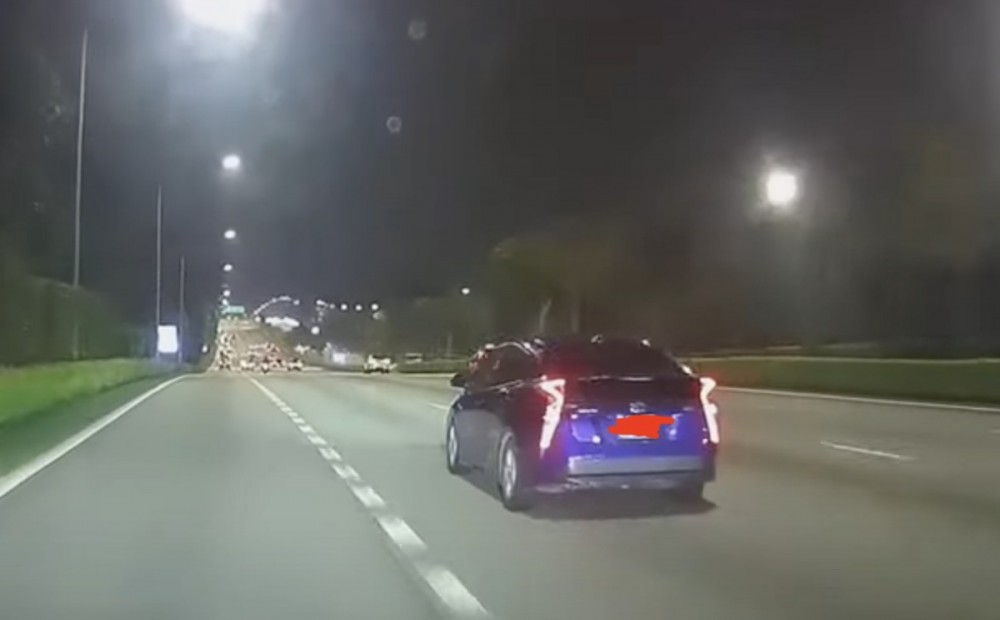 After the Cerato collided, it sent both cars crashing into the railing, and the poor Prius was flipped over.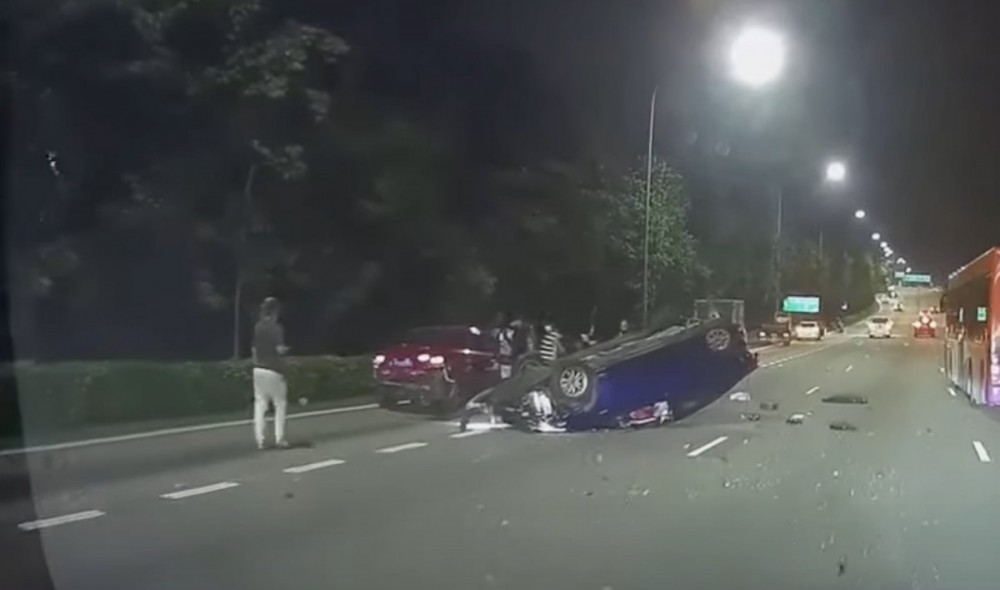 We're not sure why the Cerato lost control, because it's a relatively straight road. We're also not sure how fast the Cerato was going, but it looked like it was speeding.
Here's the reaction between the passenger and driver of the cam car:

Cam Car Driver: Why are they speeding, for what???
Cam Car Passenger (Man) A: Maybe drunk?
*after driving off*
Cam Car Passenger (Lady): Thank you so much for being alert!
Cam Car Driver: I wasn't being alert - we are lucky! We are f***ing lucky man!!!
The video also sparked some reactions by fellow netizens: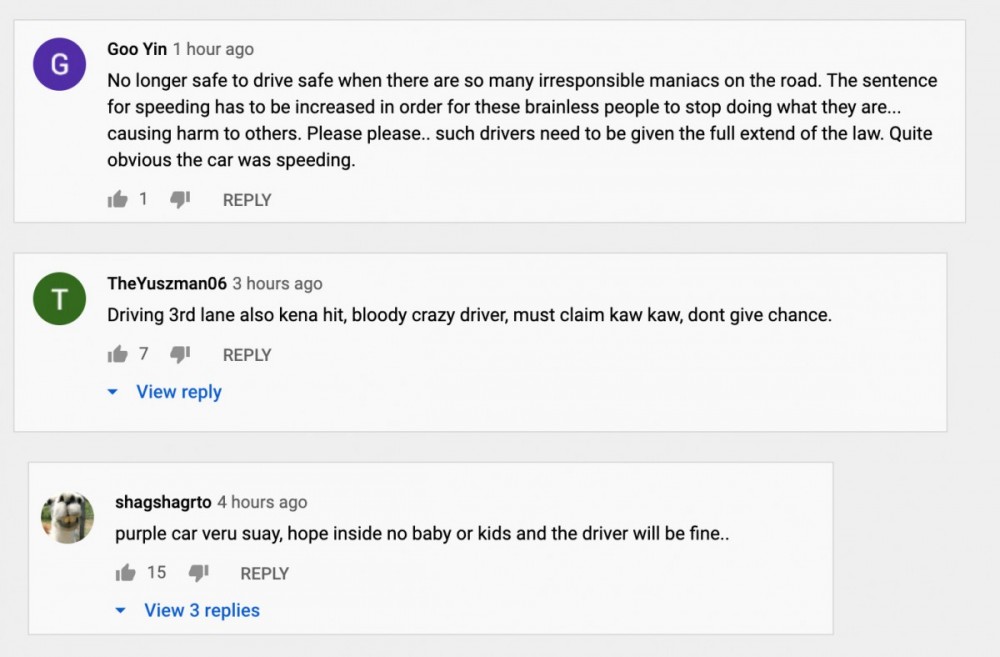 We hope the drivers and passengers in involved in the accident are okay, and will post an update here once we receive the latest news.