Mercedes-Benz CLA Coupe driver does a Boom Boom Boom. Does not end well
A Mercedes-Benz CLA Coupe has been caught doing 'Boom Boom Boom' noises in one of the HDB carparks along Hougang Street 61 early in the morning last night.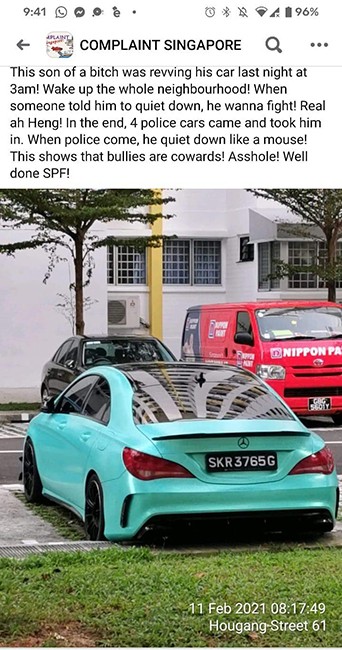 This has not gone well for him as videos of him revving his car that has been tuned to make "pop and crackle" noises has gone viral.
According to unnamed sources, it seemed that the green CLA Coupe owner has been approached by home owners staying nearby for the noise pollution and a fight ensued.
The police was called in and the CLA owner looked like he has been charged for causing hurt a.k.a Penal Code 323 as we can see from the Whatsapp screenshots. He was intoxicated too but was not charged for drink-driving as his female friend was at the wheel.