Honda Vezel goes turtle on the SLE on Monday morning peak hour
It's Monday! 
And nothing says Mondays like a huge traffic jam on the way to work to brighten up everyone's mood, am I right? Well, if you were to see this scene this morning on the SLE just before 9am, I don't think you would want to be caught in it either. If they could, I'm willing to bet most people in that traffic jam would've love to just turn around and head right back home to bed.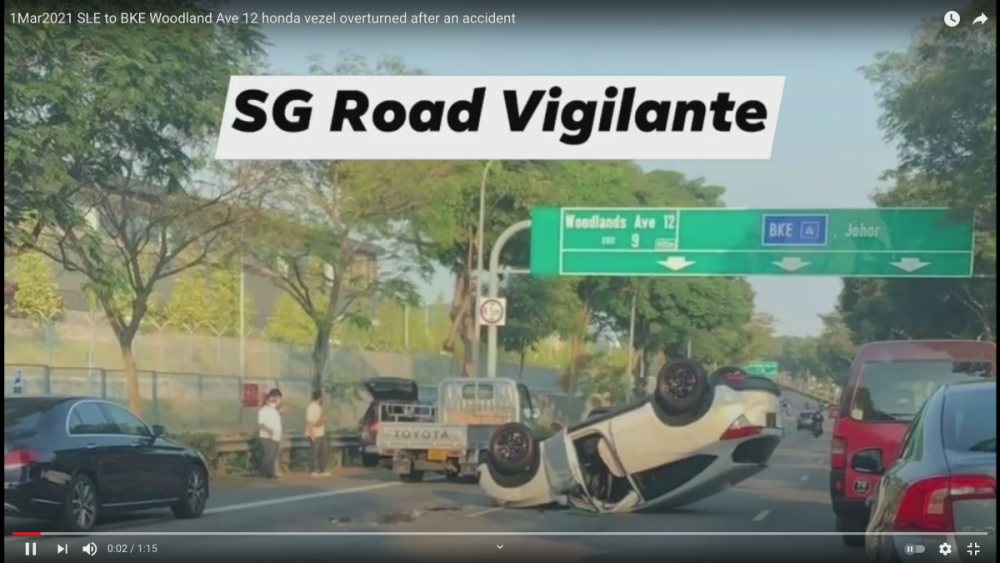 I think this GIF below puts most people's mood into perspective. I mean, 2 out of 3 lanes closed due to an accident on a Monday morning during the peak hour rush? That is sure to put anyone in a good mood for the start of the working week. Although I can't imagine it was any better for the owner of the Vezel, to have his week start out like this.
Regardless, with the Honda Vezel being a relatively common car on local roads, you might think that most people would be familiar with them by now, in one sense or another. My family's car is also a Vezel, and I'll say one thing about it, it's not meant to be driven too aggressively, because the car just isn't built to handle aggressive driving. Now, I'm sure that there will be some of you out there who will vehemently disagree with me, but I'm not going to argue about it because I value my life.
Let me explain. The Vezel is a CUV, or a crossover. Basically a downsized SUV. What do a CUV and a SUV have in common? A higher than normal centre of gravity. So what happens to objects with a higher centre of gravity when pushed too far? They topple over. Much easier too, since more of the object's weight is higher off the ground, causing more imbalance. It is for this main reason why we see high performance vehicles being low to ground, because it helps to lower their centre of gravity. The lower your centre of gravity, the more stable you are, and the less likely the chances of you tipping over.
Call me chicken, call me a coward, but I am really not interested in paying for higher insurance premiums if I get involved in an accident. Not to mention the possible accompanying mental trauma that may result as of the accident.
If you still don't get it, perhaps having your car flipped over on its back like a turtle and being pulled upright would make you feel a whole lot better. If this analogy floats your boat, then.... Good on your. 
Like this Vezel. It's driver's door wasn't closed while it was turned turtle, presumably because the driver had to crawl out of the vehicle, but hey, at least the actions of the tow truck helped to close his door. 
Here's hoping that whoever was in that Vezel managed to get out of the vehicle with minor or no injuries. Not the best way to start a new week and a new month, but I guess sometimes you have to take the bitter with the better. Please drive safe, people. Don't be another addition to the traffic accident statistics that the Traffic Police puts out annually.