Cyclist gets into an argument with BMW driver for not giving him space on the road
As a driver, I always groan whenever I see a cyclist in front of me. As bicycles are naturally slower than cars, they tend to hog the lane they're on and I try my best to always steer clear away from them as possible.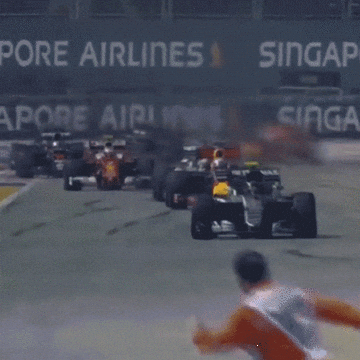 Not everyone's like that though. Let's take this BMW driver in the video for example.
In the video, dated 15th March 2021, you can see that the driver doesn't adhere to the 'keep a 1.5m distance away from cyclists' rule nor does he steer away from the bicycle. If I didn't know any better, it actually looks like the driver wanted to run the cyclist down.
Here's the video (turn up the volume to listen in on the conversation):
For those who don't understand Hokkien, don't worry, Uncle Koba will be your translator
The heated exchange happens after the cyclist slapped/knocked the side of the car to warn the driver how close the car was to him.
The driver comes to a stop and horns 🥳
The driver lets out a string of vulgarities that does not need any translation
Cyclist: Eh, you purposely one is it? 
Driver: What's the matter? I'm driving!️
Cyclist: Why are you coming closer and closer to me?
Driver: Did I bang you?
Cyclist: The road so big, why you choose to keep to this lane?
The rest of the video goes on to talk about their father, mother, cats & dogs. 
Then the driver speeds off, leaving a fuming cyclist in the dust 💨
Do you think the driver should have given more space?
Or, do you think that the cyclist has very entitled views on how cyclists should be treated on the roads?