Fierce Beyblade battle occurs on fast lane between Toyota Prius and Toyota Dyna
Entry posted by ahwecks ·
2,490 views
Good morning everyone! Singapore may be small, but we are never short of exciting incidents.
Let's take this battle between a Toyota Prius and a Toyota Dyna for example.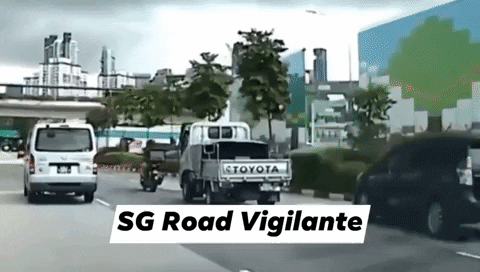 Resembles a Beyblade* battle to be honest (minus the spinning).
*Beyblade is a Japanese anime about spinning top toy battles
If you watch the video, you'll notice that the Prius was not on the first lane initially because there were two large trucks obstructing traffic. 
The Prius obviously did not want to give way to the lorry and charged forward.
A normal person would hit the brakes upon impact, but not this Prius. The lorry and the Prius continue scratching each other's paintwork for at least a good three to four seconds! 
What was the lorry doing though?
Crazy driving by the Prius aside, the lorry, being a goods and commercial vehicle with a speed limit of 70km/hr should not be on the fast lane. So, what happens when it comes to insurance claims? 
Here's what some had to say:
Here's the video