We reveal the all new Renault Captur live at the SGCM E-Launch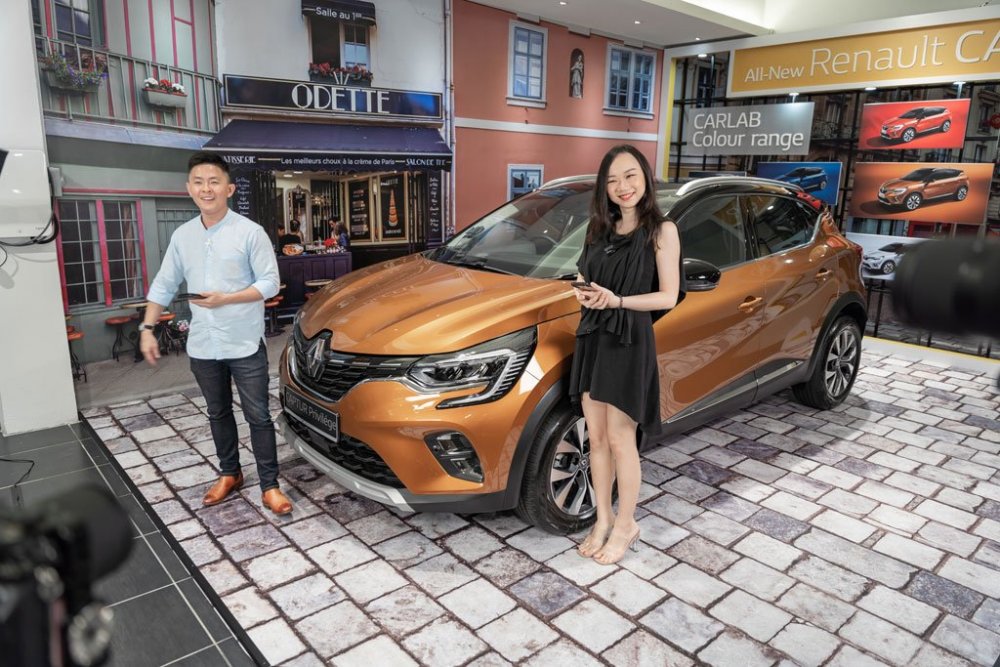 sgCarMart has gone live once again, and this time, we actually got to launch a car exclusively on our Facebook Live page.

The car in question of course, is the much-anticipated all new Renault Captur! With more than 1.2 million units sold globally since the first generation was launched in 2013, this all new second generation Captur builds upon its best-in-class predecessor, with plenty of power and sweet personalisation options to boot, making it perfect for those looking for a punchy SUV with a little French flair.

This car wasn't the only thing new at the livestream, for Julian was also joined by a new Guest Host, Chiou Huey from King Kong Media!
Goodies and more!
There may have been plenty that's new at this live event, but those that have joined us at our previous Facebook Live shows before will be glad to know that the awesome freebies which have become a mainstay have been retained.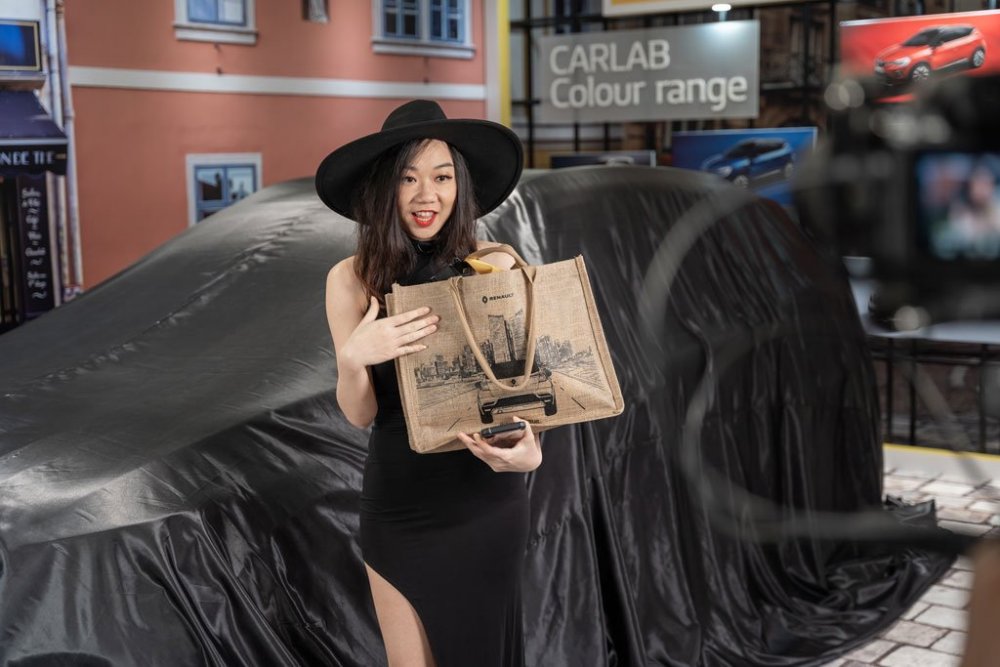 This time, all the viewers had to do to join in the lucky draw was to comment 'CAPTURNOW' and like and share the livestream. Up to four lucky winners were chosen to win an exclusive Renault goodie bag, containing items including a classy little notebook and a modern water bottle, worth up to $128!

Two lucky viewers even got to experience a weekend driveaway in the all new Renault Captur!
Missed the opportunity to grab the freebies? Stay tuned to SGCM news section for the next live event. Regular MCF members can also look out for future threads about upcoming sgCarMart and MyCarForum events on the Lite & EZ section.

A new and powerful contender

But back on to the main attraction. With up to 430 live viewers already eagerly clamoring in the comment section to see the new car, both hosts delayed no further with the unveiling. Off with the covers!


The all new Captur impresses with its muscular architecture, bold SUV stance, as well as distinctive C-shaped LED lighting signature that allows you to arrive with a presence.
Julian also pointed out the new air deflectors, which channels air across the side of the car to keep turbulence to a minimum, and its active air shutters housed within the front grille, which optimises engine performance by regulating the temperature with the right airflow. This means that you get a car that slices right through the air, keeping your fuel costs to a minimum.

The all new Renault Captur will also ensure you are always first off at the traffic lights, thanks to its power-packed 1.3-litre turbocharged engine that puts out an impressive class-leading 128bhp and 240Nm of high torque.


But what if you're on the prowl for something a little showier and colourful? Well, thanks to the Captur's nine different exterior colour options, you're sure to be able to get your car in any hue you desire, be it a bold and expressive red, or a bright and cheeky blue.
And of course, if you're in the market looking for an SUV, you'll also be looking for space and practicality. And here, the Captur once again delivers, not only with its plentiful passenger space at the rear, but also with its provision of USB ports and air-conditioning vents.

But it's much more than just space that is on offer here. The driver-centric cockpit of the Renault Captur features a largest-in-class 9.3-inch tablet-style touchscreen and a 10.25-inch instrumental panel.


The cabin is also highly customisable, with up to eight different ambient lighting colours allowing you to set the car up according to any mood. And that's also complimented with three different driving modes on offer, so you can tailor your drive exactly as you like it as well!
Also new in the cabin of the Renault Captur is the E-shifter. A common gear knob design found in premium-makes, the E-shifter is mounted on a 'floating console', meaning you get additional storage space at the bottom of the console


Julian also demonstrated to Chiou Huey just how easy it is to utilise the sliding rear bench in the boot. With up to 160mm of adjustability on offer, the all new Renault Captur can further extend its already spacious boot up to a class-leading 536 litres to swallow bulky items. Handy for all those shopping trips!

But there's more!

After the presentation of the new car, our viewers also got an opportunity to ask questions about the all new Renault Captur and get another close-up look at any features they might be curious about!
But even if you missed the livestream, do not fret. The same goodie bags are available exclusively for all those who head down to test drive the new Renault Captur at the Renault Showroom!
This new model is being offered at special early bird launch prices.
With only a 30% downpayment required to secure your own Captur, you'd be silly not to head down to 28 Leng Kee road now for a test drive!