Caught an Audi A8 with zero road etiquette along Lower Delta Road
I guess money can't buy proper road etiquette, can it?
On 5th May 2021, a short video was posted on Facebook of an Audi A8 driver driving recklessly along Lower Delta Road. It's so bad that I even experienced some serious second-hand embarrassment from watching it. 
For those of you who cannot stomach the video, I am going to provide a play-by-play description of the incident below.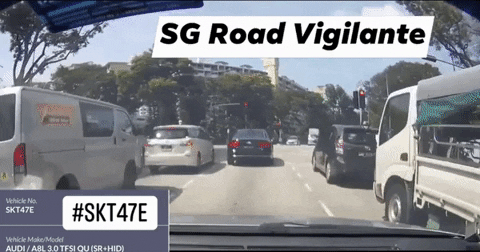 So, we start off with the camcar driver, who is innocently drives along the road and slows down when approaching a red light at a traffic junction.
He stops behind a black Audi A8, which continues to inch forward past the white line with total disregard to the red light.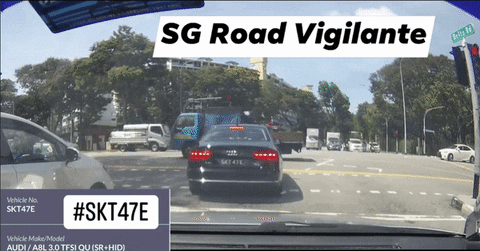 The driver continues to try his luck and even attempts to turn right while there's traffic coming from both sides on the adjacent road.
As if realising that there's no way the universe will let it turn right, the Audi suddenly reverses and almost hits the camcar.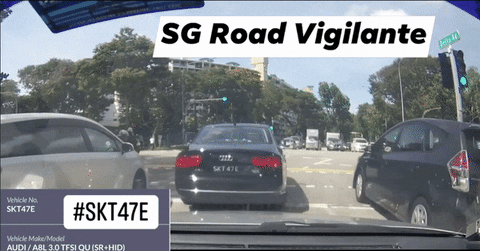 Once the lights turn green, the Audi wastes no time zooming ahead without stopping at the right turn pocket. The driver positions the Audi dangerously near oncoming vehicles as if asking for an accident to happen.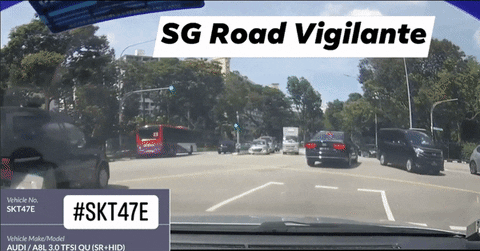 The Audi edged so far into the lane with oncoming traffic that it even made a silver vehicle stop dead in its tracks to avoid a collision. To carry on forward, the silver car had to manoeuvre itself around the Audi in an awkward fashion.
If you thought that was all, think again. There's more!
When the Audi driver saw an empty pocket of space, it sped off to complete the right turn, but there were two oncoming vehicles that could have crashed into the Audi if they had gone any faster.
Netizens quickly took to the comments to voice their opinions (with some speculating that the Audi driver is either drunk, high or does not have a driving license):
Simplified translation: 'You have to wait for death if you want to reincarnate, what's the rush?'
What do you guys think of this road menace?