Customers should be notified if their delivery rider has been in an accident
A woman shared a heartbreaking story on Wake Up Singapore's official Facebook page of how her husband, who was a FoodPanda delivery rider, had passed away due to over-exhaustion.
Recounting her experience, she recounted her experience on how she had to apologise to angry customers who were demanding updates on their late delivery orders on her late husband's phone while standing in front of his body.

She then expressed her feelings about how the delivery company had handled the situation, stressing that the company should have updated her husband's customers about his death and arranging for later deliveries. Instead, she had to be the one to let them know about the tragic news while she was still in shock.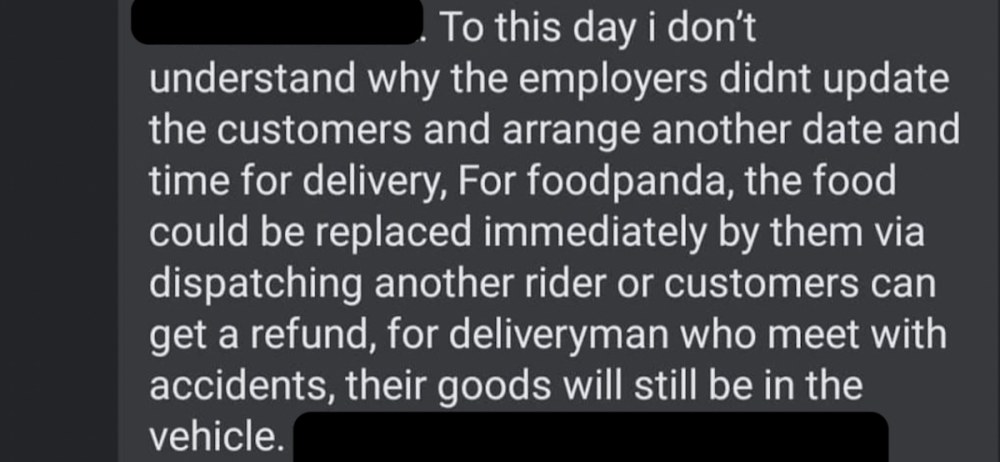 At the end of her story, she emphasised an important point that all Singaporeans should heed.
Being a delivery rider is no easy business and delivery companies should have proper procedures in place to notify their customers if their rider has been in an accident.
What had started out as a Facebook comment quickly became a source of awareness, with hundreds of Singaporeans expressing their condolences and urging popular delivery companies to integrate a better standard of procedures for riders and customers alike.