Mazda 3 driver fails to stop at stop line and pretends to be Singapore's most courteous driver
TL;DR – Mazda 3 driver exits a carpark, does not stop at the stop line and almost collides with cam car. The driver then proceeds to wave his hands to "give way" to the cam car. Whut?
This incident happened on the 17th of August 2021, Tuesday @ 11.15pm
A Mazda 3 driver exiting the Sengkang General Hospital carpark failed to stop at the stop line which almost led to a collision with the cam car that was travelling on the road perpendicular to the Mazda 3.
While incidents like this are commonplace, what happens next is what makes this story interesting.
Here's the 51-second video
YaYa Papaya
You'll notice that the Mazda 3 driver makes some hand gesture of sorts initially. If it's unclear, don't worry, it gets better.
He then winds down his window and you'd think that the Mazda 3 driver would apologise and carry on with life. But nope! He waves his hand to 'allow' the cam car to move!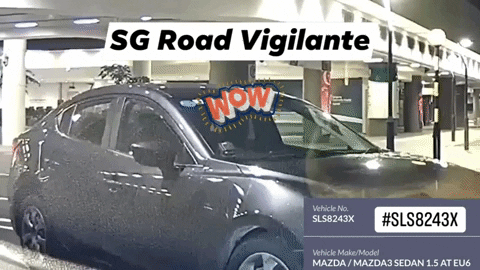 Eh hello?! You were in the wrong, and now you're acting all high-and-mighty ff?
Online Chatter
A lot of unnecessary problems if you ask me.
---
Thinking of selling your car? sgCarMart Quotz guarantees the highest selling price for your car. We'll even give you $100 cash if you find a better offer elsewhere! Get a free quote to find out how much your car is worth today!