Fierce Jaguar F-PACE runs away like a scaredy cat after hitting camcar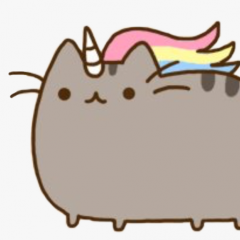 A white Jaguar F-PACE miscalculates camcar's actions and switches lanes too early, resulting in an unexpected hit-and-run.
The video starts with the camcar and several other vehicles patiently waiting for the green light at the junction between Bukit Timah and Kheam Hock Road.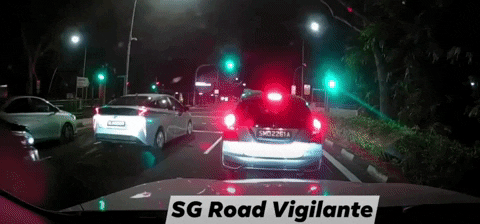 Upon the appearance of the green light, all cars start to move off, with the Honda Jazz in front of the camcar making a right turn.
It is at this moment that the white Jaguar F-PACE decides to filter to the right lane, as the driver assumes that the camcar would be making a right turn as well instead of going straight ahead.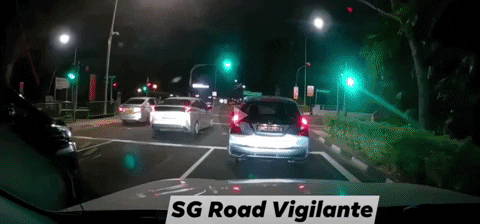 This results in a pretty nasty hit between both vehicles.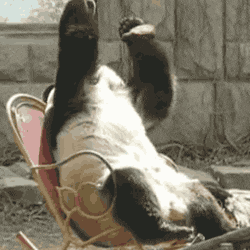 Unlike the fierceness of the vehicle's name, the Jaguar driver immediately increases his speed and runs away after the hit.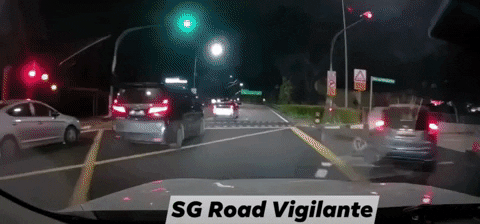 Do you see the resemblance? 
The location of the accident
While most would agree that the Jaguar F-PACE was being too 'kan chiong' in his judgement, some questioned if the camcar was in a right-turn only lane. 
Upon further research, here is a quick screengrab of the location.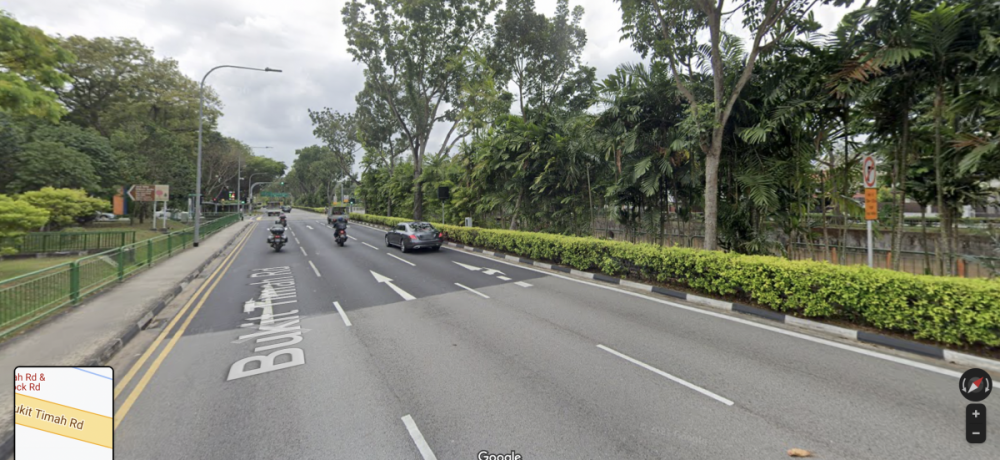 According to the video, the camcar was in Lane 1, which is a lane where vehicles can turn right or go straight ahead, while the Jaguar was in the middle lane. 
Netizens' reactions
It's so sad that this is the reality when it comes to dealing with rich and arrogant drivers. 😞

Oof, if only the Jaguar driver would have thought to slow down and check his mirrors before filtering.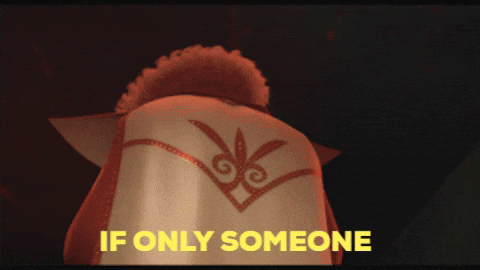 TBH, it is easy to prevent an accident like this from happening if the Jaguar driver is alert and did the proper checks before switching lanes. However, the way he ran off afterwards is simply a cowardly action - it's not like he does not have the money to settle the damages (judging from his vehicle). I hope the camcar can catch this driver and receive the proper payout he deserves!
----------
Thinking of selling your car? sgCarMart Quotz guarantees the highest selling price for your car. We'll even give you $100 cash if you find a better offer elsewhere! Get a free quote to find out how much your car is worth today!