M: Living with more than just a fast car
Entry posted by Deeq ·
440 views
 With its ample functionality, inimitable dynamic capability, and undeniable heritage, the BMW M3 Competition proves that it's more than just a fast car.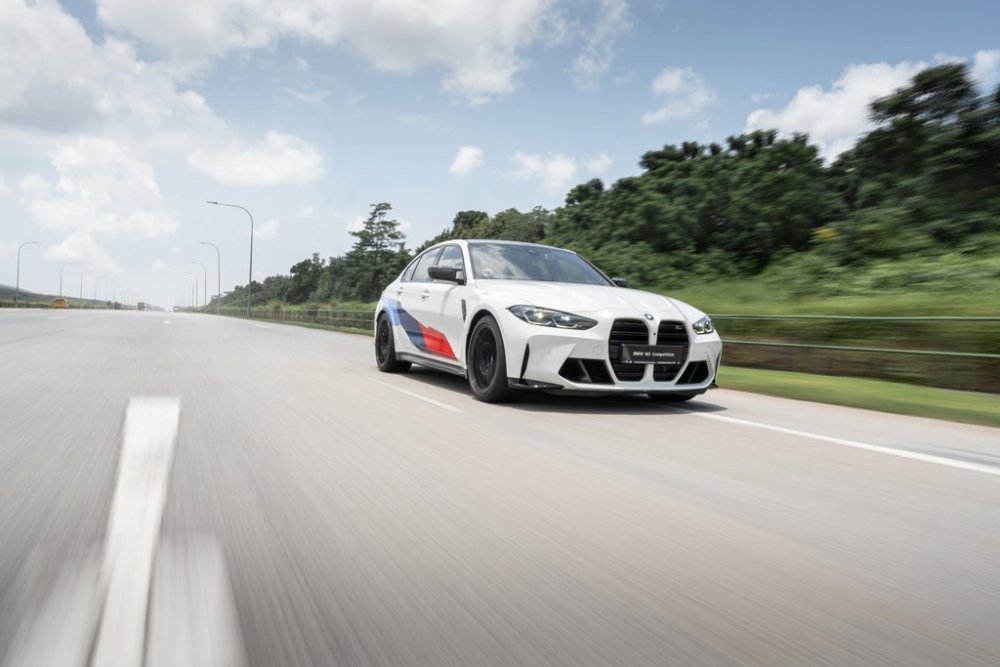 It's easy to get lost in the numbers. With 503bhp, 650Nm of torque, and a sub-4 second 0-100km/h timing, the BMW M3 Competition is a bombastically fast car.
However, it isn't all about speed. Plenty of cars now pack 500+bhp, and 0-100km/h times continue to tumble across the industry, accelerated by the increasing number of electric cars. Owning and living with a fast car isn't simply just about how quickly you can go in a straight line.
Indeed, with something like the BMW M3 Competition, there's more than meets the eye.  
1.      Duality and function
Going fast is easy. Lump in any big engine, tune it up for maximum power, and you have a simple recipe for going quickly. Making that performance usable, accessible, and available is a much trickier business.
The BMW M3 Competition has always been about finding that balance between performance and usability. With this newest generation model, there's a greater level of day-to-day comfort, even as performance levels have gone up a notch. You can still ferry the family, whether it's taking kids to school, doing the weekly grocery run, or even going furniture shopping at IKEA. And, a four-door saloon also means that there's plenty of practicality. You don't have to worry about squeezing into the rear seats.
2.      Precision and joy
Of course, with any M car, there is the eternal promise of driving joy, whether it's simply out having fun on the weekend, or even the occasional foray to the track
Going fast? That's easy. Just stamp hard on the throttle and you're away. You don't even need Sport mode. However, M cars are also known for their precise driving dynamics. With this new M3 Competition, the sedan's dynamic capabilities have been sharpened even further. With adjustments to the car's suspension, steering setup as well as the on-board electronics, the M3 Competition has been endowed with even more precise handling. This gives you the confidence and knowledge that you have a precise tool of power, with the ability to use all of its 503bhp when the opportunity presents itself.
3.      Fraternity and heritage
A big part of the M badge is also its extensive heritage. The new M3 Competition builds on five previous generations of performance sedans, stretching back all the way to the original E30 M3 that was first propelled into the world in 1986. With a car like the M3 Competition, you're buying into the heritage of performance.
Naturally, that also comes with a fraternity of fellow drivers. This means the occasional meetup with fellow M enthusiasts for a chit chat over coffee, or else poring over the keen details on each other's cars. Or perhaps, even some group drives, whether locally or overseas (whenever that happens again).
With the new BMW M3 Competition, it's more than just a fast car. It's an extremely quick and competent daily driver - whether it's simply to run life's errands, chase the joy of dynamic prowess, or simply revel in the fraternity of performance and like-minded friends.