Nonchalant cyclist casually picks up fallen plastic bags after ignoring red light and causing an accident with a motorcycle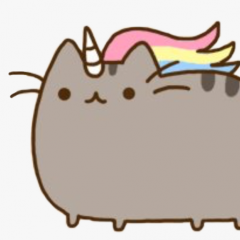 Only someone as carefree as this cyclist would care about his plastic bags after getting hit by a motorcycle.
The video starts with the cam car slowing down at a junction in Jurong West. 
As his car comes to a stop, he notices a cyclist ignoring the red-light signal and crossing the junction.
At the same time, a motorcyclist enters from the right at a high speed.
Unable to stop his bike or swerve to avoid him, the motorcyclist knocks over the cyclist and falls to the ground.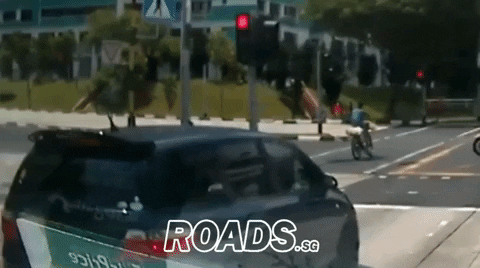 Unfazed by the accident, the cyclist immediately rises and gathers the grocery bags that had fallen off his bicycle.
The motorcyclist gets up soon after and dusts himself off.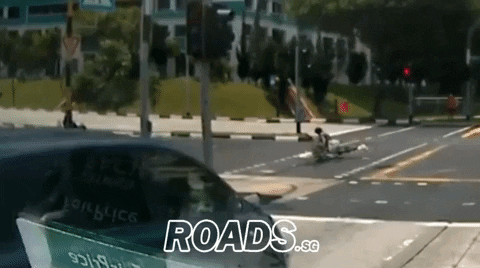 Weirdly enough, the cyclist's reaction to this accident reminds me of this gif of Jimmy Fallon.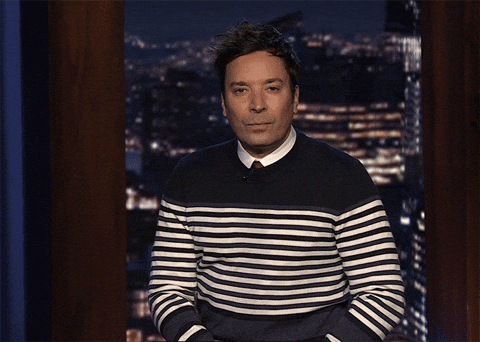 I don't know if I should be shocked or relieved. On the one hand, I'm glad that both parties are not severely hurt, but on the other, what exactly is the cyclist thinking?
No matter how empty a road might seem, it is never a good decision to run a red-light signal and assume that the road will stay clear for you.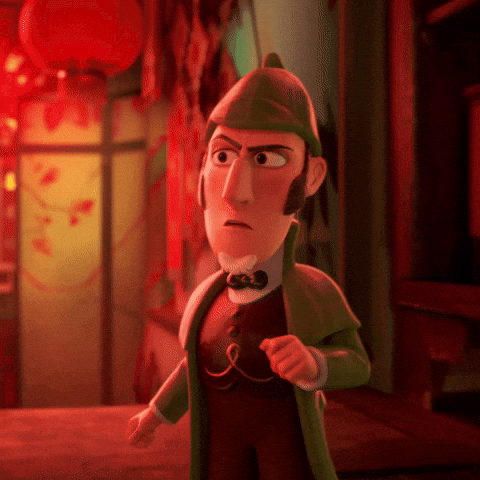 Netizens' reactions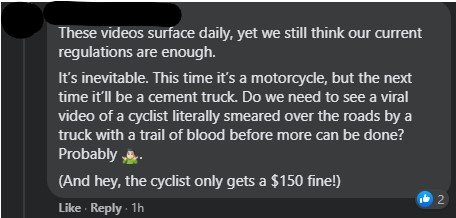 I agree! However, no matter how strict we enforce our regulations, there are always that few individuals who would go above and beyond on the roads just to do things for their own convenience.
😂😂
As much as I hate additional fines, I do think the root of the problem is the fact that most road users think it's okay to jaywalk (or jaycycle) if they do it quickly and with the right timing.
Cyclists (and other pedestrians) who insist on crossing these junctions under these circumstances will be found guilty of jaywalking/cycling and be fined up to $1,000 or jailed up to 3 months.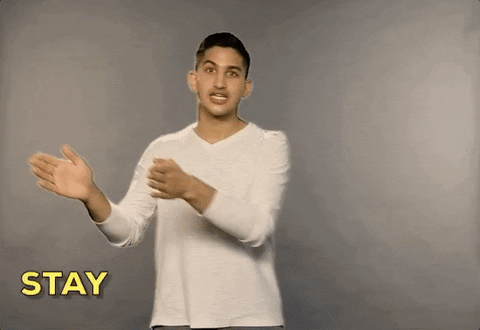 --------
Thinking of selling your car? sgCarMart Quotz guarantees the highest selling price for your car. We'll even give you $100 cash if you find a better offer elsewhere! Get a free quote to find out how much your car is worth today!