PSA: Walking under automated carpark gantries may cause injury (unless you're Usain Bolt)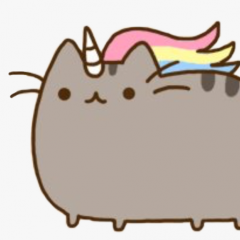 While Singaporeans were celebrating Halloween with cute costumes and fancy decorations on the 31st, one man suffered a painful consequence when he decided to cross under the arm of an automated carpark gantry.
In this short video, a cam car exits an open-air carpark when he stops to let a pedestrian cross the road.
Thinking he could make it, the man hurriedly jogs across and attempts to leave the carpark by going under the automated arm of the carpark gantry.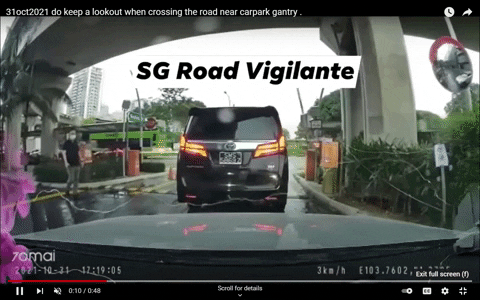 To his dismay, the arm quickly swings down and hits him squarely on the head.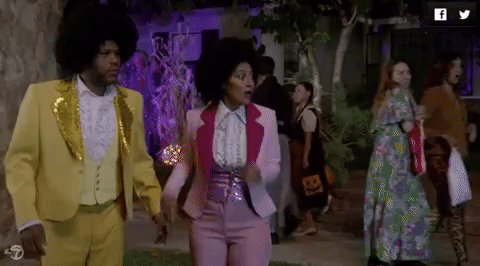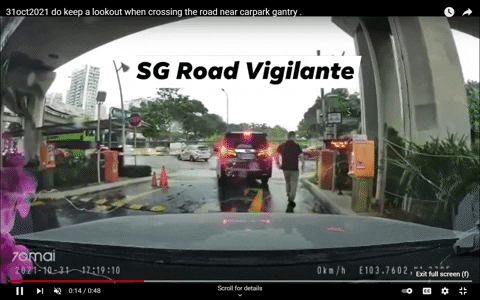 Upon witnessing this incident, the cam car driver lets out a loud cackle as he moves forward to exit.
The poor pedestrian could be seen rubbing the top of his head as he runs off in embarrassment.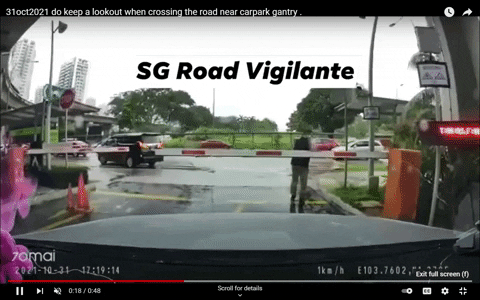 Don't try this if you're not Usain Bolt, the fastest man on Earth.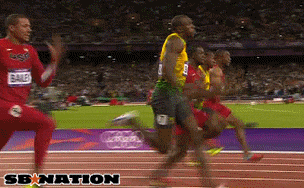 Netizens' reactions
While most netizens found the incident rather funny, some found the cam car driver's reaction to being a little too insensitive. 

It's always sad to lose a couple of braincells, but at least it's nothing serious.
--------------------
Thinking of selling your car? sgCarMart Quotz guarantees the highest selling price for your car. We'll even give you $100 cash if you find a better offer elsewhere! Get a free quote to find out how much your car is worth today!
1