Witness something interesting on the road? MyCarForum will pay you $10 per published post!
TL;DR – If you spot an accident or see something interesting happening while you drive, MyCarForum has just set up a WhatsApp account to accept user-submitted content! We are offering $10 for each piece of content published on MyCarForum's social media, website, or related pages.
MyCarForum - are we giving away money?
Why yes, yes, we are!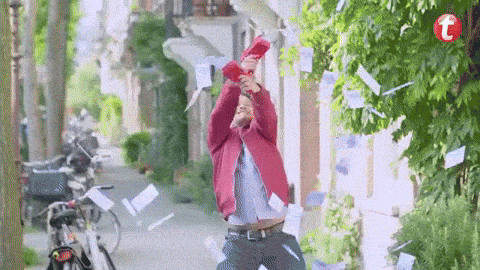 But there are no free lunches in the world. We want something from you!
We've been covering stories from third-party news sources for a while now. While that's all fine and dandy, we realise we don't have actual juicy content that comes from us.
That's all about to change
You can now submit videos/images/stories to MyCarForum via WhatsApp.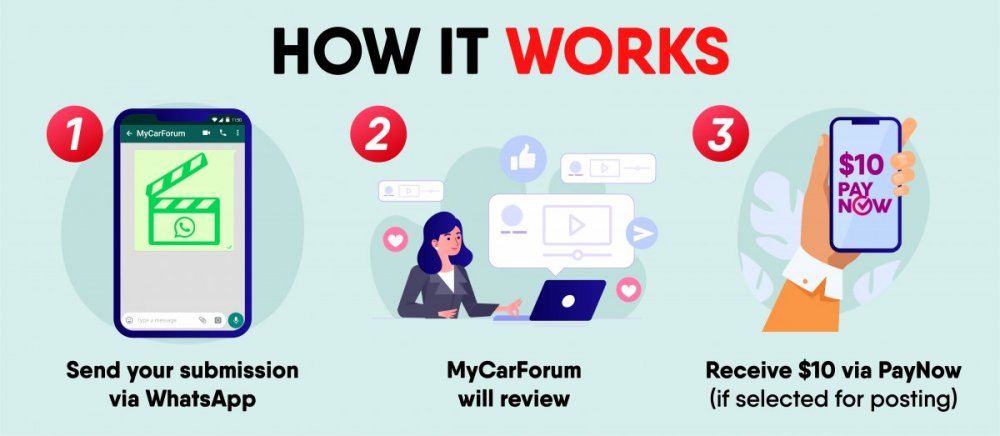 If your submission finds its way to our Facebook page, blog or other affiliated sites, we'll PayNow you $10 per submission within three to five working days!
Some general FAQs for further clarification
While I'm sure you may have tons of questions, here are some questions we figured you might have.
Will we disclose your personal information to the public?
Of course not! We will not reveal any personal details without your consent.
What we require from you when you submit your content will be as follows:
What if someone else submits the same video to us?
By submitting your content to us, you agree to our Terms & Conditions set in place for this new initiative.
We will, in good faith, assume you're the original owner of the content and pay you the incentive accordingly (if we publish it).
If another person claims that the video belongs to them, we will only pay the $10 to the person who first submitted the content via WhatsApp.
When will the content go live?
Our team will have to review and vet the content before publishing it. It usually takes around 30 minutes to 2 hours. We seek your kind understanding and patience.
You can follow us on Facebook or stalk our blog to check if we've used your submission!
I've submitted the video/image, but I haven't received payment
By submitting your content to MyCarForum for review, you understand and agree that you will not receive compensation unless MyCarForum publishes your content.
You will receive $10 per post via PayNow within 3 working days after MyCarForum publishes your submission.
Please ensure that the number you used for your submission is the same number linked to your PayNow account.
Do I need to be a mcf member to submit content and be eligible for the $10 pay-out?
Nope! You are not required to be a registered MCF member to qualify for the $10 pay-out.
But it doesn't hurt to be one to keep up to date with Singapore's largest motoring community! Become a member today!
Terms and conditions
You can view our full Terms & Conditions below:
An important takeaway (if you're too lazy to read) to note - MyCarForum will only PayNow you if we publish your submission. If it doesn't appear on our social media, blog or affiliated sites, you will not qualify for payment.
If you have any further queries, feel free to shoot us an email @ [email protected]
-----------------------
Witnessed an accident? See something interesting on the roads? Submit your image/video/news via MyCarForum's WhatsApp. We'll pay you $10 per post!
1