Personalising your BMW should come with peace of mind
Entry posted by Deeq ·
662 views
Quality workmanship and Original BMW Parts and Accessories should be the bare minimum to ensure a safe and hassle-free driving experience.
A car is as much a convenient mode of transport as it is an extension of one's personality. Being the proud owner of a BMW, you likely want to personalise it to suit your preferences and lifestyle.
While this is perfectly normal, you should always ensure the quality of the parts and the work that is done to your car, so you can enjoy peace of mind and a safe and hassle-free driving experience.
Safety and quality of parts and accessories
While there's a plethora of choices when it comes to third-party aftermarket parts to sweeten up your ride, there are equally many pitfalls that you want to avoid.
Mechanical components such as the wheels and brakes directly affect the safety and performance of a car. Therefore, it's important to ensure that such upgraded components are of high quality and tested, so that you can ensure the safety of everyone in your car.
For example, if you want to upgrade the braking components in your BMW, it would wise to opt for the Original BMW M Performance brake upgrades. A good braking system can reduce braking distance and improve your control over the car and the safety of your passengers. And while safety should be the most important factor when deciding how to personalise your car, it is a bonus that the Original BMW M Performance parts and accessories are also strikingly stylish.
Original BMW Parts
With Original BMW parts you get to enjoy the proven quality and standards that you are familiar with from your BMW ownership. The parts offered by BMW are also precisely tailored to the respective requirements of your specific BMW model and its engine. There is absolutely no risk of compatibility issues or any complications that might arise from third-party components.
Opt for Original BMW parts and you won't have to worry about quality or durability as well. All Original BMW Parts and Accessories that are purchased from the Authorised BMW Service Centres come with a two-year warranty as standard. In addition, you'll get to enjoy the assurance provided by the expertise of the Authorised BMW Service Centres to ensure a worry-free drive.
Proper installation
Opting for quality parts is only half the job, as it is equally important to ensure the installation of these parts meets the highest standards.
When it comes to the installation of cosmetic parts, these likely won't put your safety at risk. However, it is still important for the work to be done correctly to ensure they are properly fitted, without causing any damage to the car.
For the installation of mechanical and electronic parts, it's essential this work is done accurately! An incorrect, subpar job can have a serious impact on your driving experience and safety, putting your life and the lives of your passengers at risk.
BMW Service
Whenever you need work to be done on your BMW, there's no better place than the Authorised BMW Service Centres.
At BMW Service Centres, innovative workshop equipment and state-of-the-art special tools are used by intensively trained mechanics who ensure any repair or servicing work will be completed with utmost precision.
With the support of BMW, the Authorised BMW Service Centre technicians have the technical knowledge to work on specific BMW models. This allows diagnostic, repair and installation jobs to be completed optimally to achieve the best results.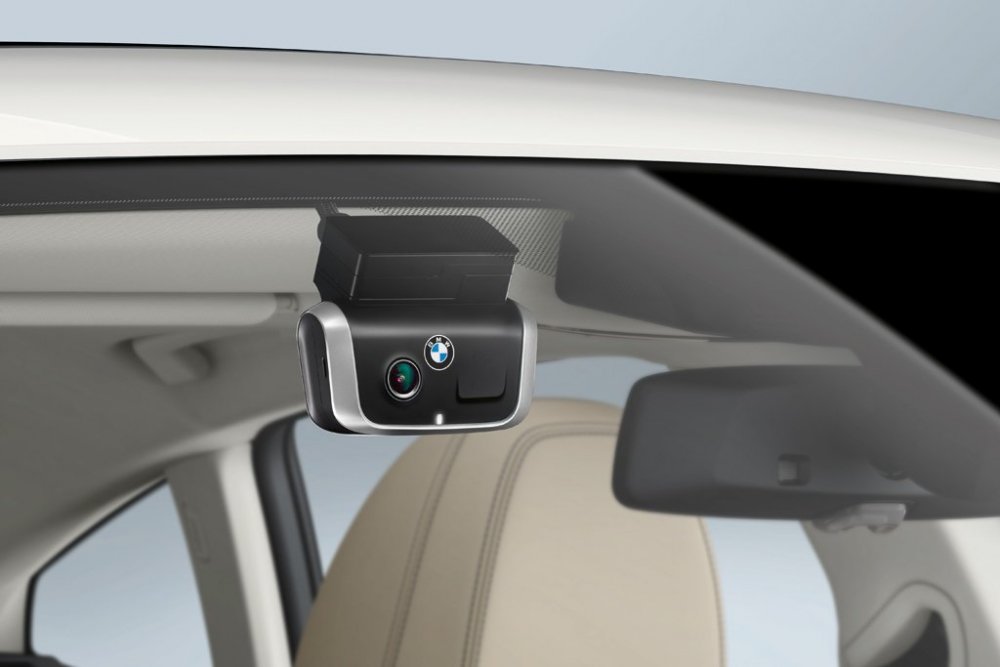 BMW Advanced Car Eye 2.0
Now, before you head out, there's one accessory that you should have in your car - a trusted in-car camera.
A high-quality in-car camera serves as a reliable eyewitness should there be any incidents on the road. The BMW Advanced Car Eye 2.0 is a high-quality full HD wide-angle camera that can not only document your entire drive, but also for up to 24 hours in parking mode - always watching out for any theft or damage.
Equipped with reliable G sensors, the Advanced Car Eye 2.0 is able to detect impacts and ensure the video has been recorded. It is fixed to the windscreen with adhesive tape via a sliding mount – removing the camera at sensitive locations is a simple task. Additionally, the sleek in-car camera will complement your stylish BMW's design as well.
Start your personalised BMW journey at one of the Authorised BMW Service Centres and drive with peace of mind!
CTA: Ready to sweeten up your BMW? Make an appointment with your preferred Authorised BMW Service Centre now!