Toyota Prius Lalamove driver changes lane abruptly, opens the door and flips the bird at cam car
TL;DR – A stationary Prius at a set of traffic lights in Woodlands suddenly changes to the right lane. The driver then opens his door to reveal a phone in his hand and points the middle finger at cam car.
What bizarre behaviour
Watch this minute-long video to understand just how bizarre.
The exciting bits are in the first 12-seconds (if you have no time to watch the whole thing).
Did you spot something?
But, because he decided to do something so foolish, cam car caught something interesting.
This mofo was using his handphone while driving!
Watched the whole video?
Naturally, I watched the whole video to see if cam car had done something to ignite the hellfire within the Prius driver. But, there was nothing to support that fact. Cam car did not even sound the horn when the incident occurred.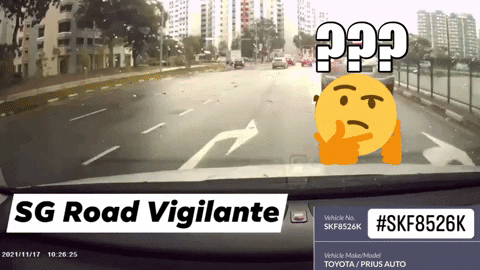 Online Chatter
Not just Lalamove. BlueXX also.
---------
Witnessed an accident? See something interesting on the roads? Submit your image/video/news via MyCarForum's WhatsApp. We'll pay you $10 per post!
1