A speeding Mercedes crashes through the metal barrier and slams into multiple vehicles after losing control
Just as the joyous festive season kicked in, an unsuspecting accident completely ruined the atmosphere.
Watch the spine-chilling accident here:
What Happened?
The accident occured along the stretch of Tampines Ave 10, close to midnight on 23rd December. 
A red Mercedes A180 drove from Tampines Ave 1 before negotiating a left turn onto Tampines Ave 10. 
From the video, it seems like the red Mercedes was travelling at a fast speed when he approached the left turn. 
Oddly, the Mercedes did not seem to have any intention to negotiate the bend. 
What puzzled me further was that it seemed to be driving straight into the metal barrier and the vehicles in the opposite direction. 
As a result, the Mercedes ended up T-boning a white SUV at the red light. 
There was plenty more collateral after the first point of impact with the white SUV, including a motorcyclist who happened to be lane splitting.
The Aftermath
In total, four cars, a taxi and one motorcycle were involved in the accident. 
Unfortunately, one driver succumbed to his injuries on the way to the hospital, while four other motorists were injured and taken to the hospital. 
Subsequently, the driver of the red Mercedes was arrested for suspected drink driving. 
Speeding
Apparently, the driver of the red Mercedes was racing another car before the accident occurred. 
They were caught on dashcam footage as they sped down Tampines Ave 1.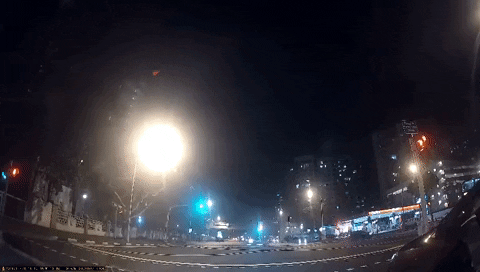 Netizens' Comments
Dude, the Mercedes driver was arrested for suspected drink driving.
Regardless, drivers like him should be off our roads. 
Yes, totally agreed.
NGL, my heart dropped a little while watching the video.
My thoughts and prayers go out to those involved in the accident 🙏
========
Receive a $10 PayNow for every submission we publish on Facebook! Simply WhatsApp us ➡️https://bit.ly/3c6JERA
1