BMW 320i driver hits the brakes after driving past a stop line (on amber lights) and ends up hurting a Grab driver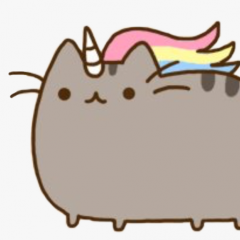 It's hard to pinpoint who is at the greater fault for this incident.
A cam driver captures the moment when a Grabfood rider blindly tailgates behind an equally blind BMW 320i driver – and it does not end well for either of them.
On Tuesday (15 March) evening, the cam car cruised down a road in Boon Lay Way behind the red BMW 320i. The Grabfood rider rode on the next lane beside both vehicles.
Upon reaching the junction, the driver signaled early to other motorists that he was intending to make a right turn.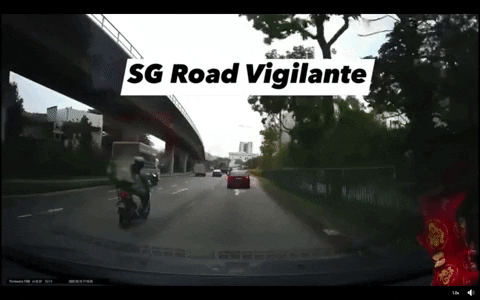 The rider noticed the junction up ahead and signaled right to make his turn.
He swiftly merged into the rightmost lane, sandwiching himself between the cam car and the BMW 320i.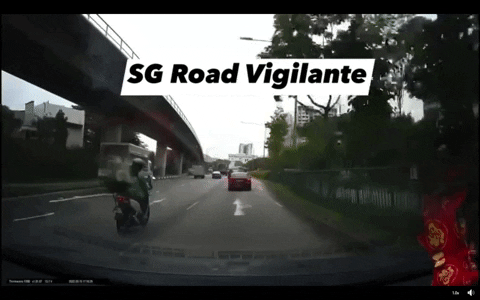 As the green light switched to amber, the rider slowed his pace to match the red car in front of him.
The driver, however, didn't notice the switch in lights just yet and crossed the white stop line, entering the junction.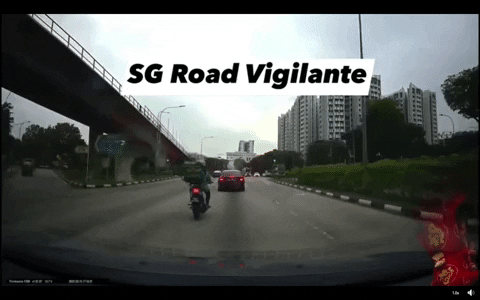 At this point, the BMW driver realised that the lights were not a bright green and immediately stepped on his brakes (even though he already was in the yellow turning box).
The rider assumed that the driver would continue to make his turn and did not anticipate this move, resulting in him rear-ending the red car and falling to the ground.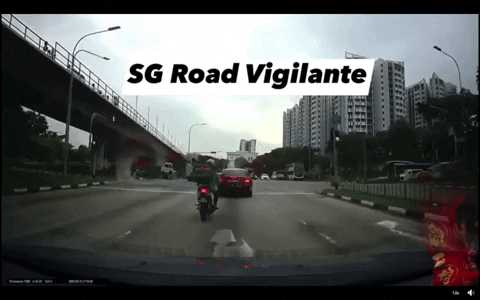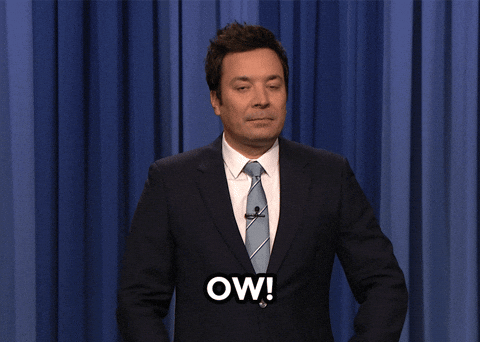 Can I continue driving after crossing the stop line at an amber light?
While it is common knowledge that drivers are to slow down and stop at a junction when they notice an amber traffic light, this does not apply to drivers who had already crossed the stop line.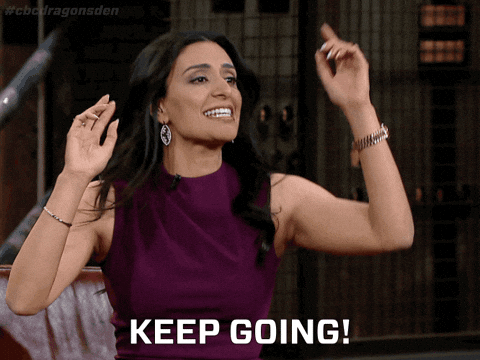 According to the Highway Code, motorists are allowed to continue driving if they happen to cross the stop line as the lights turned amber. If stopping might cause a collision, motorists should continue into the junction to protect the safety of other drivers. 
So the short answer is, yes!
Netizens' reactions
Most netizens quickly took to the comments to criticise the driver for unnecessarily stopping after he had already crossed the stop line.
========
Be the first to get the latest road/ COE news, and get first dibs on exclusive promos and giveaways in our Telegram SGCM Community. Join us today!
1