Taxi driver lays the smack down on a lady who dared to kick his Toyota Vellfire
TL;DR – A Toyota Vellfire taxi driver slaps and flings a lady onto the ground for kicking his car and breaking his side mirror.
It's been a while since we've had video footage of some serious road drama.
Today's incident definitely takes the cake.
Watch the minute-long viral video here:
What happened prior to the video?
It is unclear from the caption as to what occurred before the video was recorded. But there must have been an inciting incident for this to take place.
The lady can be seen 'flipping the bird' or 'pointing the middle finger' at the taxi driver at the start of the video.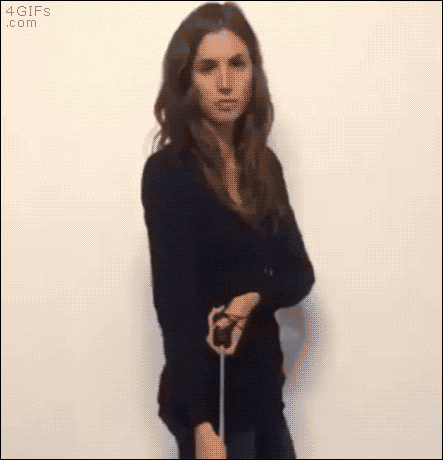 The taxi driver keeps his cool and starts driving off.
The lady, however, decides to take a cheap shot at the Vellfire and gives it a kick.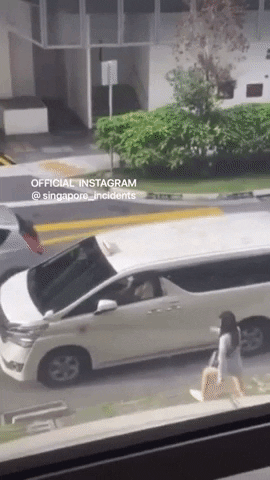 Unable to control his temper any further, the taxi driver comes out of the car and proceeds to give her one tight slap.
Fight! Fight! Fight!
Well, if you can call that a fight.
It seems pretty one sided If you ask me.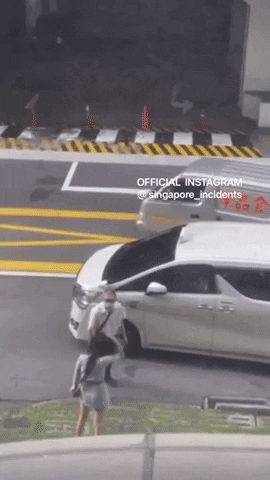 Eh! That's not cool lady!
The fight is with the taxi driver. Why did the woman have to go and destroy the Vellfire's side mirror?
What did the Vellfire do to you ah?
Shit ton of online chatter
This incident is exploding all over social media. The amount of comments to choose from to feature is insane.
Even an animal would attack the taxi driver and not the Vellfire.

Agreed.
Yes. I was brought up to always respect a woman and never hit a woman. But I think that there should be a rule that "women should not kick a man's car" as well.
I would donate too. But I can only afford a $5 donation.
Seems to me like a majority of the comments are very 'pro taxi driver'.
=========
Be the first to get the latest road/ COE news, and get first dibs on exclusive promos and giveaways in our Telegram SGCM Community. Join us today!
1

1