A couple in a Honda Vezel engage in some light foreplay while driving on the expressway
TL;DR – A couple in a Honda Vezel has been caught on video necking and kissing while driving on the road.
Couples need to do what couples need to do.
I certainly have no issue with couples kissing or showing public displays of affection out in the open.
But, if it poses as a potential road hazard and endangers other people, that's where lines should be drawn.
Watch the 39-second video here:
I thought it was something else
Initially, I thought the silhouette on the left was a dog. LOL
It looked like a Shit Tzu or something 
Image: Wikipedia
But, upon closer inspection, turns out, it was a woman!
Remember what a certain someone said?
Remember that one minister who said "You need a very small space to have s#$"?
Image: Wikipedia
But this couple taking it way too far.
I mean, who does that? Kena accident how? Imagine what would you have to write on your accident report.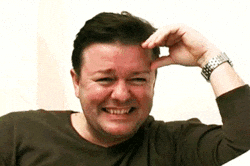 Online Chatter
Wah! That would be messed up.
15-minutes also cannot wait.
Why everyone assumes that the girl is not his wife or partner?
=========
Be the first to get the latest road/ COE news, and get first dibs on exclusive promos and giveaways in our Telegram SGCM Community. Join us today!
1