Subaru Legacy leaves a trail of destruction and dismay after driving like a lunatic on the PIE early in the morning
TL;DR – A Subaru Legacy recklessly speeds through morning traffic and weaves through tight pockets of space between cars. Ends up side swiping a Toyota Wish causing a jam on the PIE during morning rush hour.
It's 8am and you're on the way to work. The morning traffic is not too bad and you look like you'll make it to the office with little to no hiccups.
But, life is funny and loves to throw you a curve ball every now and then. In this case, it's in the form of a Subaru Legacy with a driver that has shit for brains.
Watch the viral video here:
Crazy driver
This minute and a half (ish) video starts by throwing us straight into the action.
A Subaru Legacy with a roof pod comes charging in from the left side of the cam car and can be seen aggressively switching lanes.
It then hits a car, loses control and comes to a halt at lane 1.
Is there a profile for roof pods?
I don't know about you readers but most of my friends who are considering to install roof pods or already have roof pods installed are married men with kids.
Roof pods can give your car an additional 300 to 600 litres of cargo space - Which is space you'll need especially if you have children.
And as you can see from a quick search on Google, some of them don't come cheap.
Really hope the driver's children were not in the car though.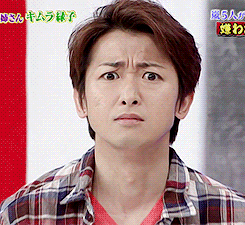 Sway la, the Wish
An image of the damage to the Wish was also uploaded along with the video.
I'm pretty sure it was more than the Wish but the video footage of impact is quite blur and it happened really quickly.
There seems to be another stationary car on lane 1 (besides the idiot) that was affected by this incident.
Online Chatter
Somehow the PIE happens to be prone to traffic jams for some reason.
Not to mention the driver's "maybe" children in the car.
Yeah lo.
=========
Be the first to get the latest road/ COE news and get first dibs on exclusive promos and giveaways in our Telegram SGCM Community. Join us today!
1