Entitled d-bag or misunderstood victim? Jag XE driver provides his side of the story
Last weekend, there was a story that went viral of a Jaguar XE driver causing a huge jam on the single-lane road just so he could snatch up the parallel parking lot, only leaving when the police were called on him. 
Watch the video for yourself below.
The video mainly shows the dispute between the Jaguar XE and the Honda vehicle. 
The black Jaguar was jutting out of a parking lot along Cheong Chin Nam Road with a male driver in white pants standing beside the vehicle. Next to it was a black Honda Odyssey stationary in the middle of the street. 
From this particular video, it seemed as if the Jaguar XE driver was refusing to budge so as to secure the parallel parking lot, thereby causing a huge jam on the single-lane road. The owner of the Jaguar XE, presumably the male in the white pants, was yelled at by a woman wearing a black jumpsuit and a pink top. This has been confirmed to be the Honda driver. 
He has been branded as an entitled douchebag by many netizens,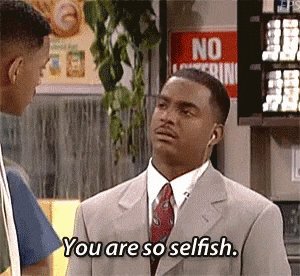 However, is there more to this story?
The Jaguar XE driver's account 
According to the Jaguar XE driver, he actually did not intend to park at that spot at all and had actually wrongly entered the parking lot. He also tried to reverse his car after the realization of his error. According to him, his car gear selector knob was stuck as well, making it necessary for him to restart the car multiple times. 
He accused the Honda driver of being aggressive towards him, oscillating between hurling vulgarities at him and "punching violently" on his car window and explained that he remained stationary so as to wait for the arrival of the police. 
Quote

"I stayed where I was so I could wait for the police to come. I did not want to park nor fight for the lot with her."
He now claims to be fearful of his safety and reputation after the swarm of online comments that seemed to blame him for this incident. 
Revealing that the car actually belongs to his girlfriend, he claims to be worried that the videos would draw negative press to her. 
Is he telling the truth?
Judging from the video, he seems to be appear pretty relaxed with one hand using his phone and after which with both hands in his pockets.

According to healthline, one's posture can offer some insight as to what someone is currently thinking. And based on this article, leaning on something, like a car for example like how this man is doing, can often suggest boredom or disinterest.  

Generally, he seems to give off an arrogant, disinterested vibe as well.

It seems as if he wasn't that anxious to get out of that spot after all. 
Netizen Comments 
According to the comments, there seems to be a lot of negative press surrounding him. 
Some Netizens don't seem to buy his explanation either 
It seems as if the perception of him by the public is not exactly stellar. 
Personally, I feel like the Jaguar XE driver might just be trying to save his @$$.

 
=========
Be the first to get the latest road/ COE news and get first dibs on exclusive promos and giveaways in our Telegram SGCM Community. Join us today!