BBQ le: Honda Vezel rear-ends a motorcycle after failing to pay attention while checking for oncoming traffic
"Wan le wan le wan le, BBQ le" is the most recent trend on social media - Heard of it yet?
If you haven't, watch it here:
What Happened?
While turning out to the main road along Horne road, a Honda Vezel driver failed to stop at a stop-line and rear-ends a motorcycle in front of him.
Instead of paying attention and keeping a lookout for traffic in front of him, the Honda driver decided it was a good idea to check for oncoming traffic, despite the presence of a motorcycle in front of him. 
As a result, the Honda driver accelerated before the motorcycle in front of him moved off and rear-ended it in the process.
Frustrated
After getting rear-ended by the Honda Vezel, the motorcyclist lost his footing and almost fell to the ground.
Meanwhile, his pillion fell straight to the ground and landed on his back. 
Based on his gestures, the motorcyclist seemed so done with the Honda Vezel driver for committing such a silly mistake, which resulted in the accident.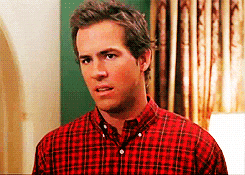 Thankfully, the motorcyclist and his pillion did not seem to be injured.
Netizens' Comments

There really isn't a way to please everyone😩
wot...

Checking for oncoming traffic before the vehicle in front moves off is definitely something most drivers are guilty of.
=========
Be the first to get the latest road/ COE news, and get first dibs on exclusive promos and giveaways in our Telegram SGCM Community. Join us today!
1