Zhng-ed C-HR beng proclaims to be "King" of the road; engages full retard mode despite at least 8 illegal manoeuvres
TL;DR: C-HR driver is unhappy cam car driver did not let him into lane, proceeds to brake-check, confront and attempt to cause accidents
"When in the wrong, just continue heck care since already wrong once" a motto this crazy C-HR beng believes in.
To get an idea of the madness involved, watch the following 3.5-minute clip:
What started it
From 0:55, we can see "King Ander" — as inscribed on the C-HR's driver side window — wanting to switch into the cam car's lane, since his lane is left-turn only.
He's already left a significant gap from the white Serena ahead, and doesn't seem to have signalled right, since there are no flashes from his mirror-mounted indicators.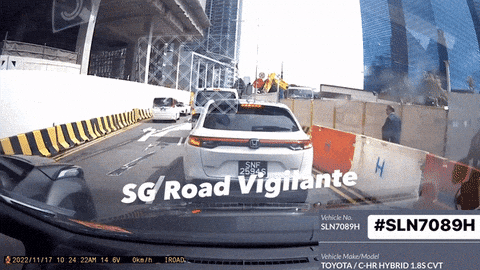 The cam car driver is having none of "King Ander's" entitlement, so he just drives on.
Displeased, the C-HR encroaches into the cam car's lane as an attempt at intimidation, to no avail.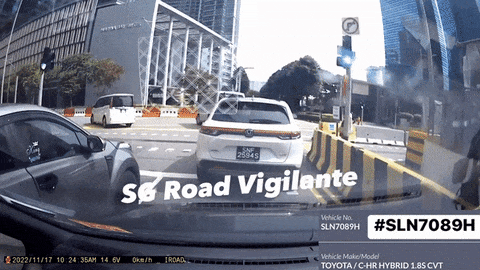 Just before approaching the junction, the C-HR finally turns on its right indicators. Seeing the road clear up ahead, it gives up trying to merge, driving straight on and squeezing out the cam car in the process.
Tyrannical behaviour commences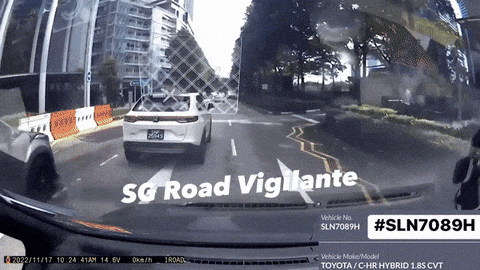 Not satisfied with getting ahead, the C-HR seizes the opportunity to "punish" the cam car, flooring it across some chevrons and abruptly cuts across 2 lanes, just to perform a double brake check.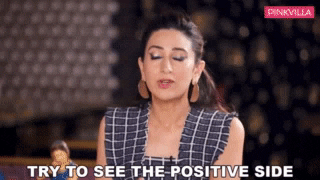 At least he remembered to use his signals this time.
Having boxed the cam car in traffic, he gets out for a confrontation to act tough.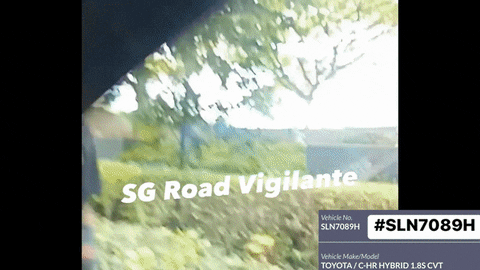 Another angle of this beng's mug taken by the cam car's passenger, with profane gestures and all; certainly not behaviour befitting a king.
Realising they have all sorts of incriminating evidence, he finally retreats to his car, but not before a final "dirty trick".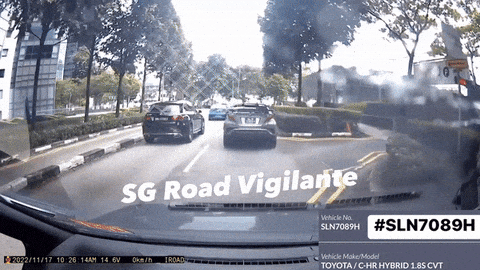 As the cam car switches lanes to distance itself, this tyrant attempts to force the cam car off the road right across 4 lanes beyond his own, before switching again to the next lane, all without signalling.
All in, the 8 (at least) infractions included:
Failure to signal intention (multiple)
Failure to stay in lane
Driving over chevrons
Driving into an oncoming lane
Brake-checking
Stopping on a double zigzag
Causing an obstruction
Attempting to cause an accident
Online reactions
The majority of comments appear to condemn both parties, stating that the cam car driver was partly at fault for not giving way to "King Ander", despite his lack of signalled intention early on.

While in the minority, there were still a few condemning his actions.
What do you think, should the cam car driver be more gracious even if he was entirely in the right, or was this C-HR beng wrong to bully even if he's "King (Ander)" of the road? Let us know in the comments!
========= 
Be the first to get the latest road/ COE news and get first dibs on exclusive promos and giveaways in our Telegram SGCM Community. Join us today!