Have You Found The One?
Charming looks, go-kart handling, and a cabin that delivers on usability mean the MINI One should be your ideal companion for the road

Finding a life partner is no easy feat. It is only natural to look for someone who's sensible because household expenses can quickly spiral out of control with inflation rates the way they are today. But on the flip side, a fair amount of zaniness is also warranted, for added flavour during those holidays and weekends out. And of course, the fact that he/she is pleasing on the eyes is always a welcome bonus.

Finding your ideal car is not much different. Low running costs, high driving enjoyment, and a sheet of appealing metal on the exterior form the start of a motorist's long list of requirements.

Thankfully, searching for your ideal car need not be difficult, because there's always the MINI One 3-Door and MINI One 5-Door.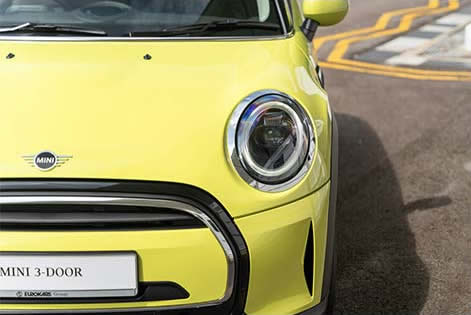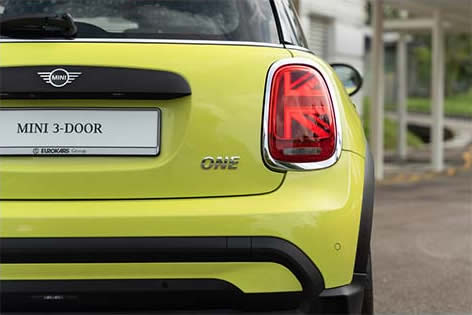 To love and cherish
It really doesn't take much to fall in love with this MINI. Not when it looks like this. With its unique round head lights and that boxy hatchback silhouette, this MINI One is still an instantly recognisable successor to Alec Issigonis' 1959 original. And especially so if you opt for the charming MINI One 3-Door, finished in Zesty Yellow like the example in the photos.

But sit in and drive either MINI One and you'll find that it's a car whose charms are more than skin-deep: There are also mighty capable underpinnings here that mean you'll continue to cherish every drive for years to come.

Consider for example, the fact that its 1.5-litre TwinPower Turbo engine is paired with a slick and quick-shifting seven-speed dual-clutch transmission and puts a total of 101bhp and 190Nm of torque to the road. This means you'll get plenty of power to pull all that sheet metal off the lights, and keeping up with traffic will be a breeze.

To have and to hold
And you'll also easily be able to rein all this power in with the MINI One, perfect for those days when you're craving a little more adventure.

With both the MINI One 3-Door and 5-Door offering compact exterior dimensions and that fabled, go-kart-like handling, you're sure to find driving pleasure aplenty whether you are café hopping down the hilly sections of Gillman Barracks, or navigating the narrow streets of Singapore's historical districts.

But despite its fun-loving disposition, the MINI One can still deliver sensible drives as well. This makes it perfect for all those days where you'd rather relax and just have a comfortable, uneventful drive back home from work.

Aiding affairs here is the 8.8-inch infotainment display, complete with in-built navigation and the MINI Driving Assistant, always ready to warn you of any congestion or hazards on the road ahead.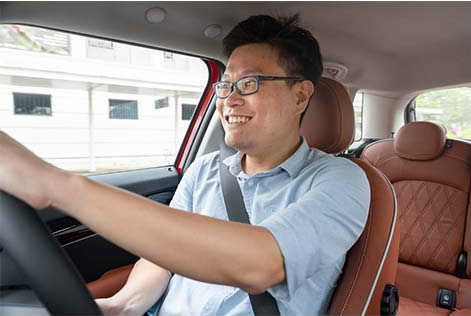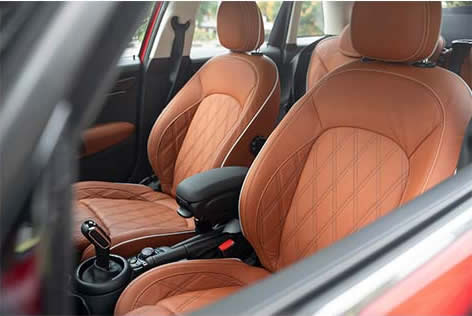 There are also comfortable seats to luxuriate on while you make your way home. And you can opt to have these with the Chester Malt Brown seat upholstery as seen on this MINI One 5-Door, which pair perfectly with the MINI One's gorgeous interior lights and fine detailing to make for one sophisticated cabin.

Furthermore, if you have children to ferry about, this MINI One 5-Door will not only allow easy access to the rear seats, but also comes with 278 litres of boot space, so you'll be able to grab along the entire week's groceries without any trouble.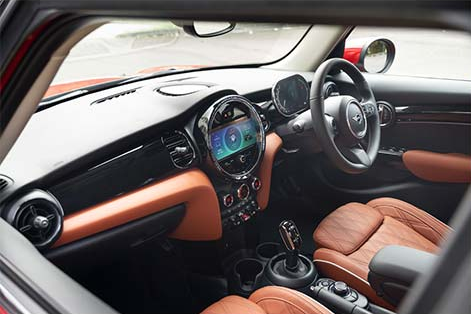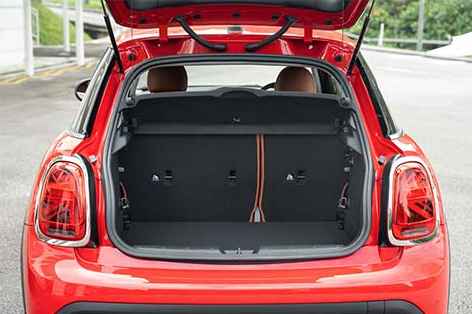 For all the days
And if you opt to take things easy, the MINI One can play the part of a fuel sipping saver as well, helping you keep those household expenses in check.

To start, both the MINI One 3-Door and MINI One 5-Door fall within the A2 banding of the VES scheme, netting you a $15,000 rebate. There's also of course, a handy complimentary five-year MINI Servicing, three-year Warranty, and an attractive overtrade offer to get you closer to owning your dream MINI One.

And once you're on the road, both the MINI One 3-Door and MINI One 5-Door will also offer a fuel economy of 19.2km/L, critical these days, where petrol prices are so high.

Do you?
Are you still looking for that right mix of fun-loving cheekiness and everyday sensibility in your next vehicle? This MINI One could be the one you have always been looking for.