Skoda Kodiaq vs Kia Cerato - which is the GOAT? Let's find out!

TL;DR - Two cars were seen beating the red light at Jurong Gateway, clearly intentional from the way they slowly inched out bit by bit over the stop line.
GOAT stands for Greatest of All Time.
As the name suggests, GOAT is an internet slang initialism used to compliment an honorable mention. But not in this case. 
Watch this 63-second shocker to know what I mean.
What happened?
These two drivers were seen not conforming to the traffic light as they budged out of the stop line. 
As long as you have a bit of common sense, when the traffic light turns red and a green man appears, it means cars are supposed to stop for pedestrians to cross the road. We don't need Albert Einstein's IQ to know that. Do you reckon these two drivers firmly believe this is really their grandfather's road? Or are they playing a game of drag race? 
Nobody asked but I would root for the Kodiaq, simply because it has a higher horsepower than the Cerato. (Not to mention, the Cerato also had a head start so it's sort of playing 'cheat' here). 

Source: Sgcarmart

Source: Sgcarmart
Online Chatters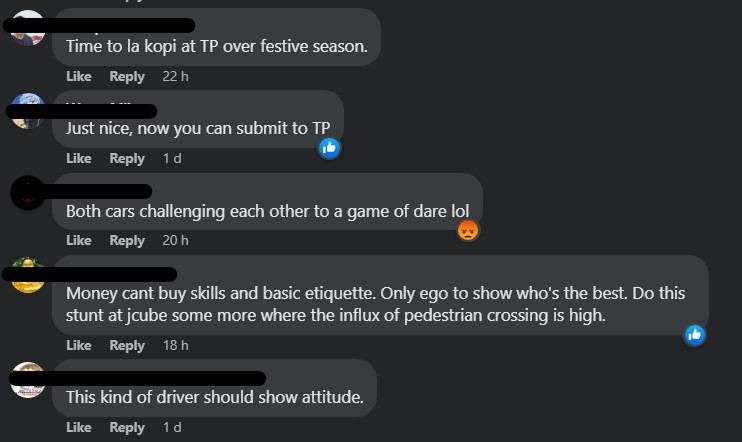 They see me rollin', they hatin'... 
Regardless, it should be every driver's utmost priority to be a safe driver not just for themselves but also for the wellbeing of other users. Have good manners and drive kindness home on the road. 
========= 
Be the first to get the latest road/ COE news and get first dibs on exclusive promos and giveaways in our Telegram SGCM Community. Join us today!