Toyota Hiace tries to outrun a TP motorcycle in a rare high-speed chase in Singapore

TL;DR - A Toyota Hiace with illegal modifications refused to stop and even sped off from the Traffic Police. 
[UPDATE 15/02/23, Wednesday] - Mission to escape the traffic police failed as the Toyota Hiace was found abandoned in one of the multi-storey car parks in Yishun. 
MIA driver though. 
Watch these two videos fresh out the oven of the great escapade by the van driver. 
Part 2
Part 3
After beating the red light, speeding against the traffic and fleeing from the police, the van was finally found stranded in a MSCP. 
_________________________________________________________________________________________________________________________
In the movies, high-speed police chases are often thrilling and sometimes explosive, but on the streets of Singapore it is a different story.
Want to be fast and furious, at least not with a van lah…  
Watch this 36-second video to see just how fast this van accelerated to evade the traffic police. 
What happened? 
A Toyota Hiace was caught zooming across the not-so-empty road in Yishun, with a traffic police chasing closely from behind. 
Rumors have it that the van was carrying drugs, which caused his fight-or-flight response to bolt off. 
Surely something's sus about the van driver, be it the illegal modifications of his van, carrying drugs or whatnot. No matter what, he is definitely getting charged for traffic violations - it is against the law to elude any authorized (police) officer. 
Online Chatter 
Even a Ferrari cannot outdrive Singapore's traffic police, did this van driver really think he had a chance?
Bo beh zao man...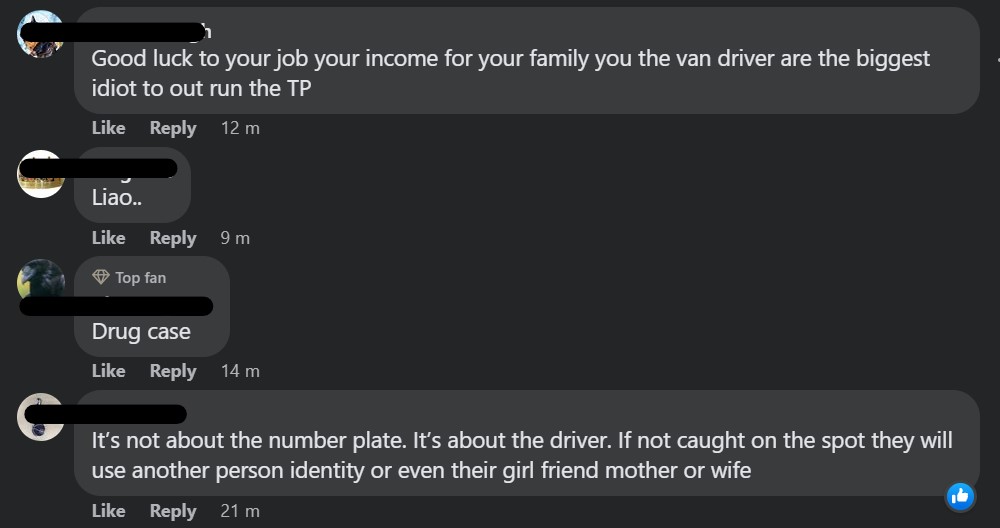 Takeaway
Never think you can outwin the SPF. Be a safe driver, do the right things and you won't fear seeing the law enforcers. 
========= 
Be the first to get the latest road/ COE news and get first dibs on exclusive promos and giveaways in our Telegram SGCM Community. Join us today!
1