Driver of a Suzuki Vitara pop's out of his vehicle to question cam car. Road rage or gentle confrontation?

TL;DR - Suzuki Vitara squares up to cam car after abruptly changing lanes at Punggol.
So who needs to go for their refresher course?
Watch this 79-second video of this face-off. 
What happened? 
The cam car submitted this footage claiming that the Vitara driver wasn't happy that he filtered into his lane (even though he signaled his intention). The Vitara continued to tailgate and got out from his car to affront the cam car. 
The Vitara was allegedly behaving aggressively, demanding a response from the cam car on why he cut into his lane. 
Fearing the safety of his passengers, the cam car did not cave in and engage in a fight. But it is said that he will be making a police report on this situation. 
From the cam car's POV, he felt that there was ample time and space for him to filter into the lane but the Vitara was making a mountain out of a molehill about it. 
Online Chatter
Major plot twist when the cam car got pwned so badly in the comments section - his plan backfired big time man.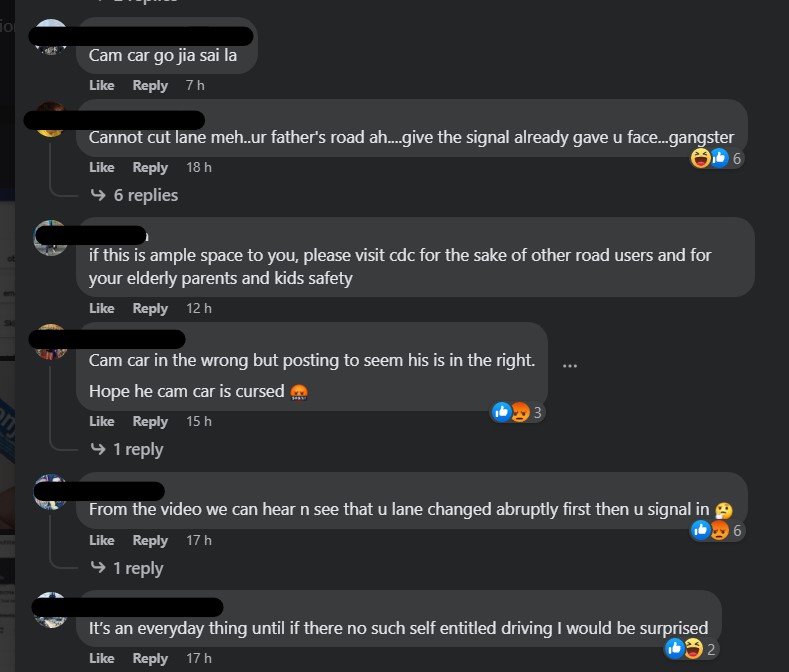 Moral of the Story
Not everyone who submits their cam car footage first is in the right. 
At least make sure the other party is 100% in the wrong before uploading your footage. Whilst others can make a mountain out of a molehill, you might just make yourself a laughing stock. 
========= 
Be the first to get the latest road/ COE news and get first dibs on exclusive promos and giveaways in our Telegram SGCM Community. Join us today!