Toyota Hiace tailgates to avoid parking fees after dropping chio-bu passengers at Parklane

TL;DR - Shame shame as this cheapo Toyota Hiace evades parking fee by tailgating after alighting passengers at Parklane. To be specific, a couple of well-endowed chio-bus'. 
This Hiace driver in the video seems like a pretty experienced tailgater. 
Watch this 84-second video clip to see what i mean. 
What happened? 
The incident took place at Parklane shopping mall's car park where the Hiace tried to follow closely (and succeeded) to tailgate the car in front of him, just to avoid paying for parking. 
The video footag shows that the driver had just dropped a group of skimpily dressed 'chio-bus' (not that we can tell from the footage but I'd think so) off, where netizens are assuming they are working at one of the bars/KTV there. 
Online Chatter
Undoubtedly, there has been an increased occurrence of payment evasion offences, with most being committed by tailgating.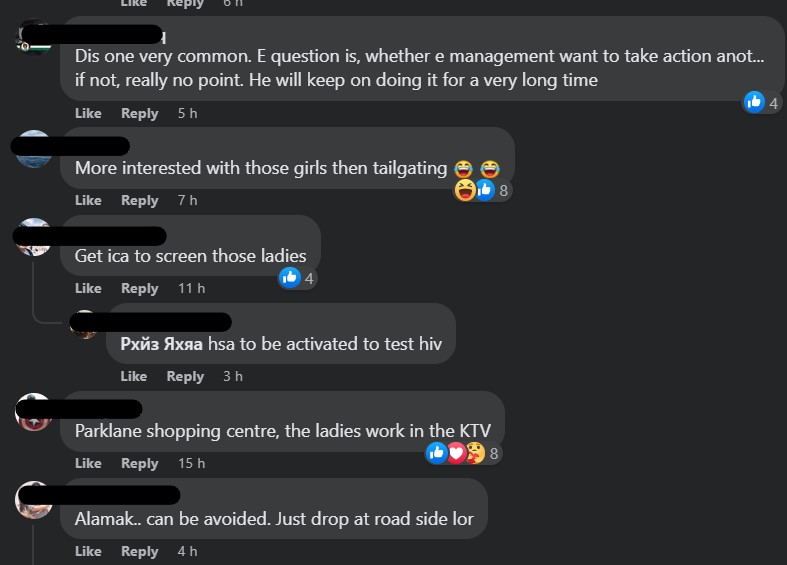 Is it worth committing an offence just to save a few bucks? Hmm. 
Cautionary Reminder 
A motorist who fails to keep a safe distance from the vehicle ahead, and as a result is involved in an accident, may be charged with the offence of Driving Without Due Care or Reasonable Consideration. The first offence carries a fine not exceeding $1,500, an imprisonment term not exceeding six months, or both. Subsequent offences carry higher penalties. (Source: MHA Gov)
========= 
Be the first to get the latest road/ COE news and get first dibs on exclusive promos and giveaways in our Telegram SGCM Community. Join us today!