How to own a Nissan GTR - save, save, save and deliver things to people

TL;DR - Famous Tiktoker gets advice from Lalamove driver on how to own a GTR - and this is exactly why you should never look down on any blue collar workers, especially Lalamove drivers.
Sign me up for Lalamove now!

Watch this Tiktok to hear some words of wisdom from the man himself. 
What happened? 
There's a pretty famous Tiktoker (@Koocester) who goes around Singapore interviewing drivers who drive exotic/luxurious cars and ask these drivers for their professions. And throw in some words of financial advice too. 
In the Tiktok, he managed to get some insights into the life of this Nissan GTR driver. 
The driver seemed to be rather friendly and shared some of his thoughts with Koocester. 
He mentioned things like saving often, donating and giving to those in need, and basically being wise when spending your money. 
Which is quite a no-brainer but most people need to be constantly reminded of such and coming from someone who owns an arguably, $600k GTR, better heed his advice!
As dope as it looks, the video received mixed reactions from netizens - racial stereotypes (c'mon we're living in 2023!) and possibly from the saltiness of them not being able to afford one. 
Online Chatter
Instead of celebrating his W, netizens were making a fool out of the man - L behavior…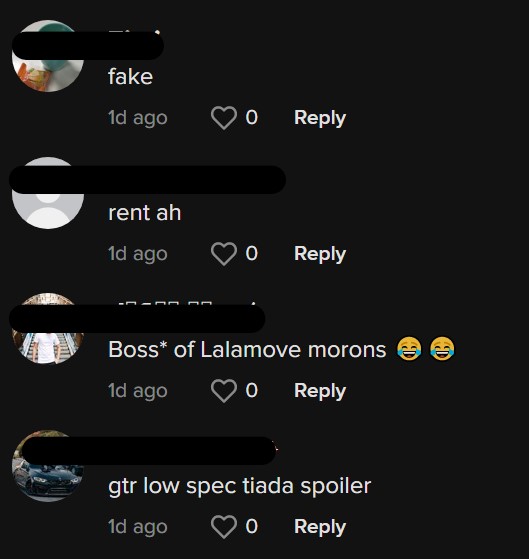 Like, seriously… 
There's more… 
& more…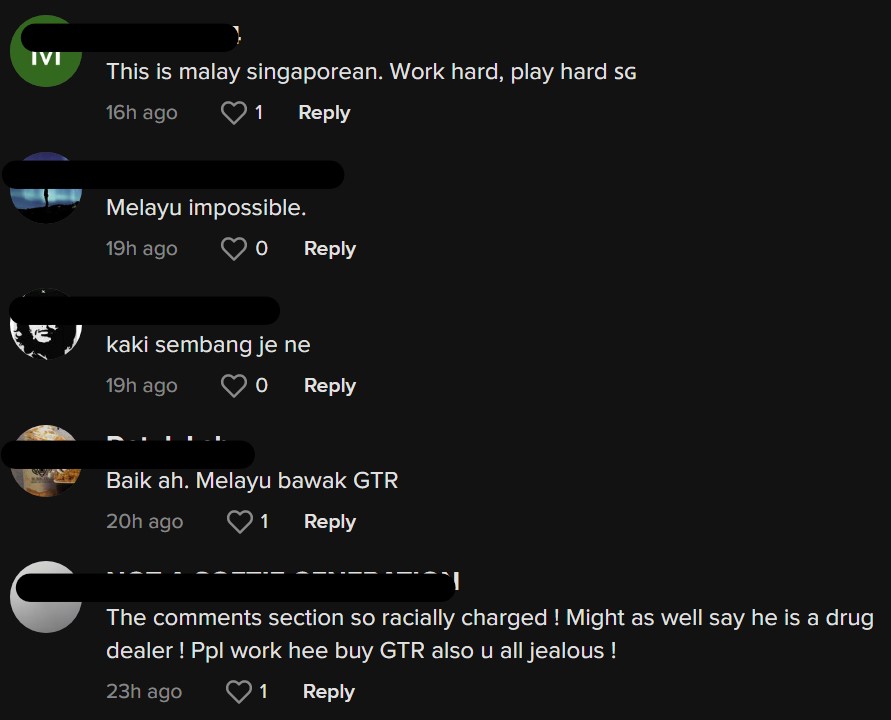 This wasn't even the last of it. 
Many of the comments were also targeting his English, as he said "save often(ly)". Hmm, what's bad English if he can afford such a sick car though… 
I don't care that others say, when I grow up I wanna be like this guy!
========= 
Be the first to get the latest road/ COE news and get first dibs on exclusive promos and giveaways in our Telegram SGCM Community. Join us today!
1