Fatal accident at Woodlands: Van hits baby stroller with a child inside
A van hit a child in a baby stroller today at a carpark in Woodlands St 32, resulting in the death of the child and injuries for their brother and mother.
What happened?
It is believed that the mother was beside the red taxi shown in the video, pushing the stroller out of the carpark.
A loud bang was heard when the van hit the stroller, and onlookers rushed to help. An ambulance was called immediately but to no avail as the child had already passed away. 
The mother was seen screaming and crying in despair. The child's brother was in a similarly distraught state, jumping up and down helplessly. 
Facebook users gave the family their condolences and prayers.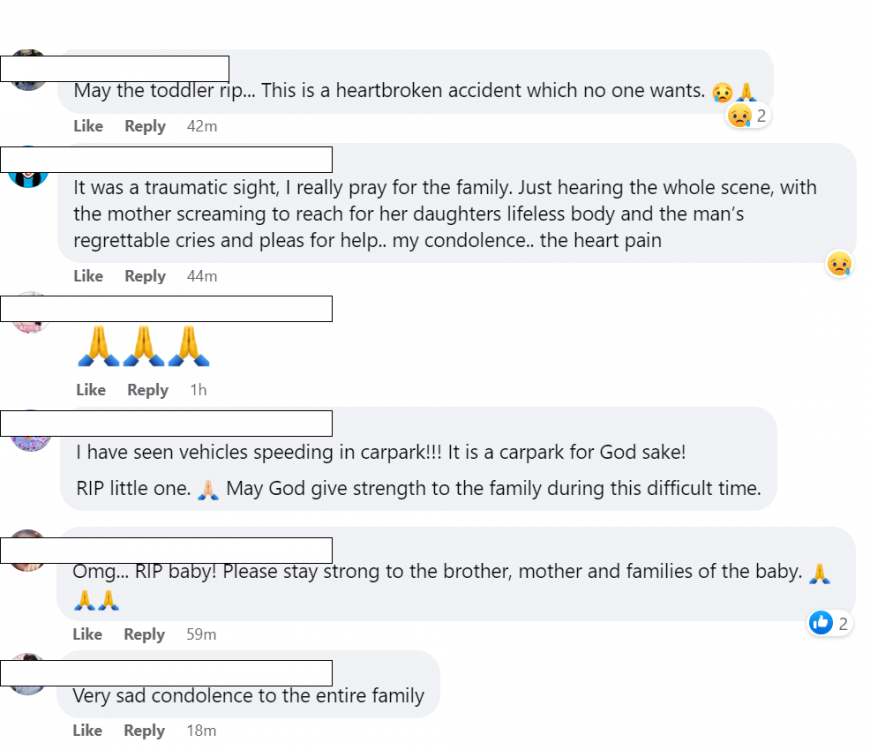 ========= 
Be the first to get the latest road/ COE news and get exclusive promos and giveaways in our Telegram SGCM Community. Join Us Today!