Young and reckless Ferrari driver crashes into an Altis in Muar

TL;DR - An accident involving a Ferrari with a Singapore-registered licence plate and a Toyota Altis occurred in Muar, Malaysia recently.
The result of letting a 22 year old drive a ferrari… 
Here's some pictures of a $600k supercar losing the entirety of its value in different angles. And a beyond damage Altis. 
What Happened? 
An accident happened after its driver failed to control the vehicle while on Kilometer 144 North-South Highway northbound, this morning.
Muar District Police Chief, Assistant Commissioner Raiz Mukhliz Azman Aziz said, in the incident at 7.25 a.m., a Ferrari driven by a youth from Singapore had rammed into the back of a Toyota Altis ridden by four local men in their 50s.
"The accident is believed to have occurred when a luxury car driven by a 22-year-old Singaporean that was on its way to Kuala Lumpur crashed into the back of the victim's car which was in the right lane.
"As a result of the accident, both vehicles have crashed to the right of the road and resulted in all Toyota Altis passengers suffering minor injuries," he said when called.
According to him, the case is being investigated by the Assistant Investigation Officer from the Bukit. (Source: SGRV)
Online Chatter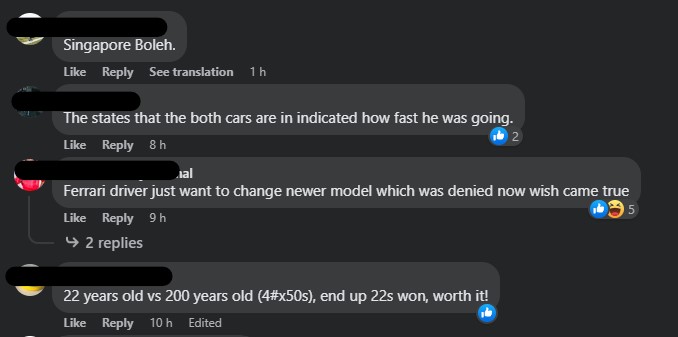 'Satki' 22 year old Ferrari driver becomes 'xiasuey'...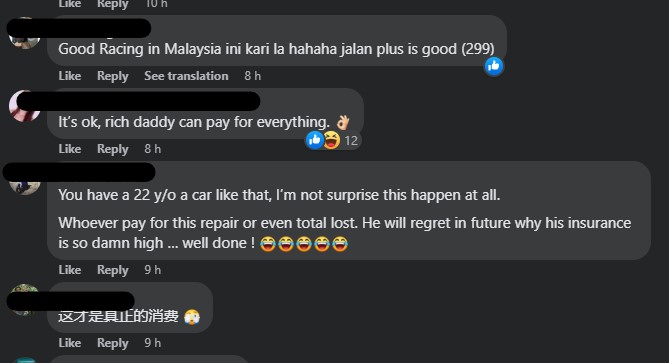 Dad… Can buy me new car?
========= 
Be the first to get the latest road/ COE news and get first dibs on exclusive promos and giveaways in our Telegram SGCM Community. Join us today!
1