A Volkswagen Jetta's need for speed leads to a dangerous collision after beating a red light
You'd think after we've written so many posts about drivers running red lights and failing there'd be fewer cases. This is why you guys should share our articles so that your friends will be made aware of the consequences of driving recklessly (i.e, being our next post)!
What happened?
A Volkswagen Jetta tried to run a red light after failing to give way to a red MPV that I believe is  a Honda Stream. Don't quote me on that second one though.
The footage shows the Jetta speeding up at the intersection right as the MPV was turning, like he was going to make that gap at all. Bro definitely has Ayrton Senna as his favourite driver.
On the other hand, the Jetta also has a turbocharger; so maybe just unfortunate timing? 
There is no information as to the conditions of both drivers. 
Online chatter
Cue generic comments blaming the VW. Running a red light and immediately getting hit is pretty funny karma.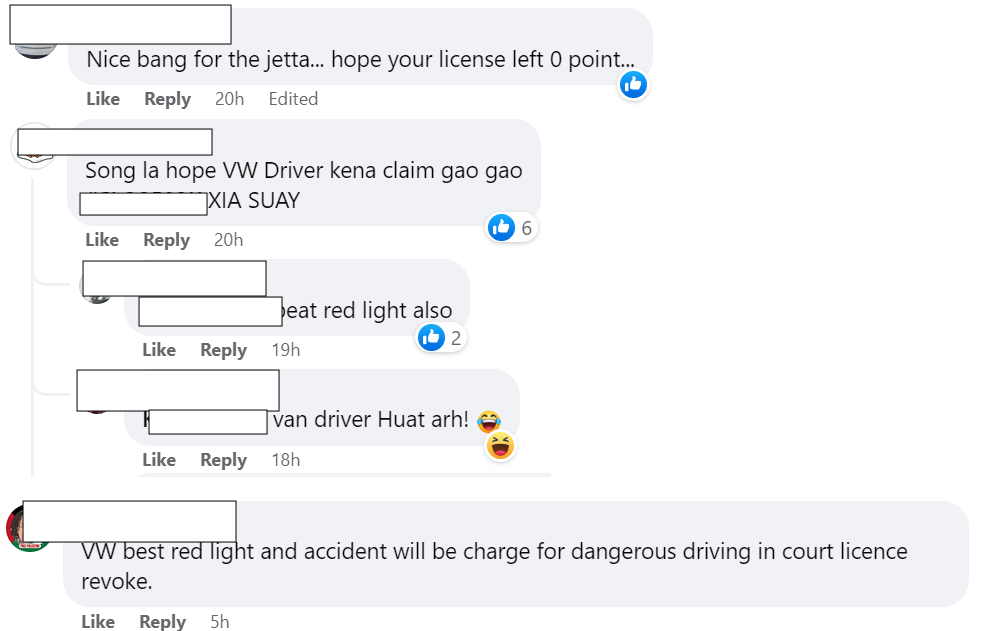 Interestingly enough, the watermark in this video was significantly larger and partially obscured the important bits of the video. This didn't escape netizens' attention, leading to ridicule. 
========= 
Be the first to get the latest road/ COE news and get first dibs on exclusive promos and giveaways in our Telegram SGCM Community. Join us today!