Lowered Opel Astra HB's fail to make it past Woodlands Checkpoint's speed bump

TL;DR - Too Low to Go, lowered Opel Astra HB's foiled by Woodlands Checkpoint's speed bump
Roadblock blues for other commuters, 'suay' max for car owner…
Watch this 37 second clip to see the disintegrated car exhaust.
What Happened?
A lowered Opel Astra HB was caught up in an incident at the Woodlands Checkpoint yesterday, after its exhaust system was torn off while attempting to navigate a speed bump.
Some netizens commented that the vehicle, which had lowered suspension, was moving slowly towards the checkpoint when the driver failed to clear the speed bump, causing the underside of the car to scrape against the concrete. In a matter of seconds, the car's exhaust was ripped off, sending debris flying.
Authorities were quick to respond, with checkpoint staff redirecting traffic and alerting the traffic police. 
It was alleged that the car's lowered suspension had caused it to be too low to clear the speed bump, resulting in the exhaust system being ripped out.
The Land Transport Authority (LTA) has warned that vehicle modifications, including lowering the suspension, must comply with safety standards and guidelines, and that failure to do so could result in accidents and injuries.
Online Chat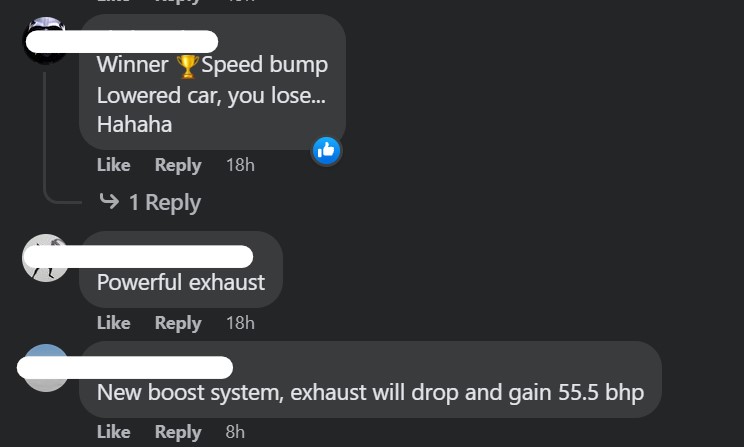 If you want to mod your car, at least make sure you're able to get past all these bumpy roads lah… Not the best idea to drive a lowered car through multiple speed bumps on a congested road.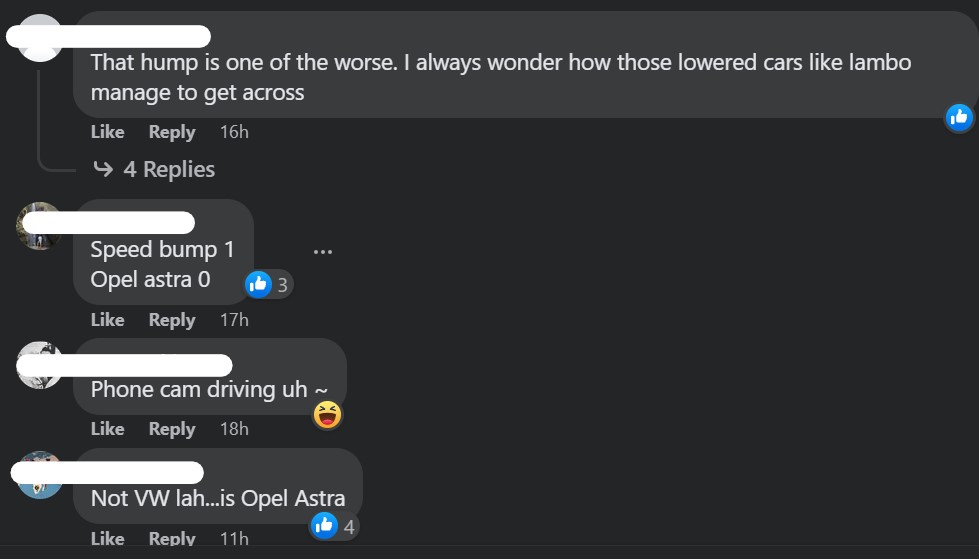 There goes its resale value in future…
Low suspension is good for flat roads but doesn't work well with humps. Hard and expensive lesson to learn.
Takeaway
The LTA also advised all motorists to exercise caution when approaching speed bumps and to ensure that their vehicles are in good condition before embarking on a journey. With Hari Raya coming up, the checkpoint authorities have also reminded motorists to plan their journeys carefully and to ensure that their vehicles are roadworthy and safe.
========= 
Be the first to get the latest road/ COE news and get first dibs on exclusive promos and giveaways in our Telegram SGCM Community. Join us today!