NV200 takes out a Domino's delivery bike at a discretionary right turn

TL;DR - Domino's Pizza delivery bike plays real-life game of dodge the NV200 at a discretionary right turn
Pizza delivery gone wrong.
Watch this 40 second clip of the collision. 
What Happened? 
A Nissan NV200 collided with a Domino's Pizza delivery bike at the discretionary right turn junction on Pioneer North Road in Singapore, under the PIE Flyover.
The incident caused damage to both vehicles and raised concerns about road safety for delivery drivers.
According to eyewitnesses, the Domino's Pizza delivery bike was traveling straight on Pioneer North Road when the Nissan NV200 made a right turn without signaling, causing the collision.
The delivery driver was thrown from his bike and sustained minor injuries, while the NV200 suffered significant damage to its front end.
Online Chat
Amongst the hundreds of comments, the majority of them were pinpointing that this road is extremely dangerous. 
Hello @LTA?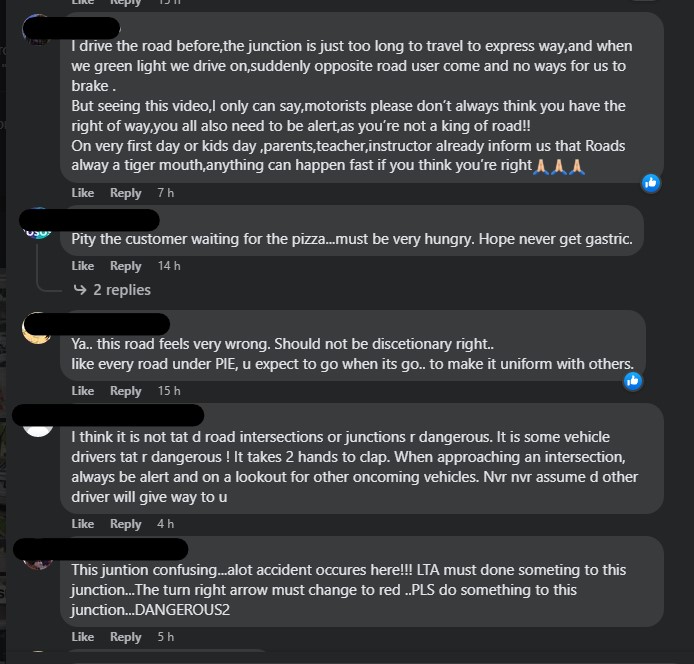 So please have more patience for people who are delivering your food, they're delivering more than just your pizza - it comes with a side of risk. 
Nissan NV200 driver and the rider must have forgotten they're not playing Mario Kart… 
Takeaway
The incident highlights the importance of road safety, especially at discretionary right turns where accidents are usually most seen at such junctions. Delivery riders, who are often required to navigate busy roads and make multiple stops in a short amount of time, make them the ones that are most at risk of such accidents. 
Above all, all drivers should practice cautiousness on the road and be extra vigilant - treat all junctions as accident black-spot zones and ride expecting the unexpected.
========= 
Be the first to get the latest road/ COE news and get first dibs on exclusive promos and giveaways in our Telegram SGCM Community. Join us today!