Volvo driver tests the brand's reputation for safety with haphazard driving
Volvo is pretty renowned for how safe their cars are. The brand's models qualify for the highest possible safety rating from the IIHS (International Institute for Highway Safety) and there's tons of airbags to protect the car's occupants no matter the point of impact.
Nonetheless, this driver's behaviour still isn't advisable.
What happened?
On 1st May at Thomson Road, a camcar was minding their own business when a Volvo V40 tried to merge from a minor road to the major road that the cam car is on. 
It is unclear what was the Volvo driver's thinking process but it had to be influenced by something (probably starting with A) in order to think this was a good idea.
The Volvo driver went across not one, not two, but three lanes before stopping just in time to avoid kissing the wall and expensive repairs. 
According to the Facebook post, a bus also needed to jam brakes along with the camcar. It's a shame there's no audio in the footage because I know it'd be colorful.
The Volvo then drove off without a word, but likely with stained pants. 
Online chatter
Once again, the standards of our driving school are called into question. Others asked if the driver had a license at all.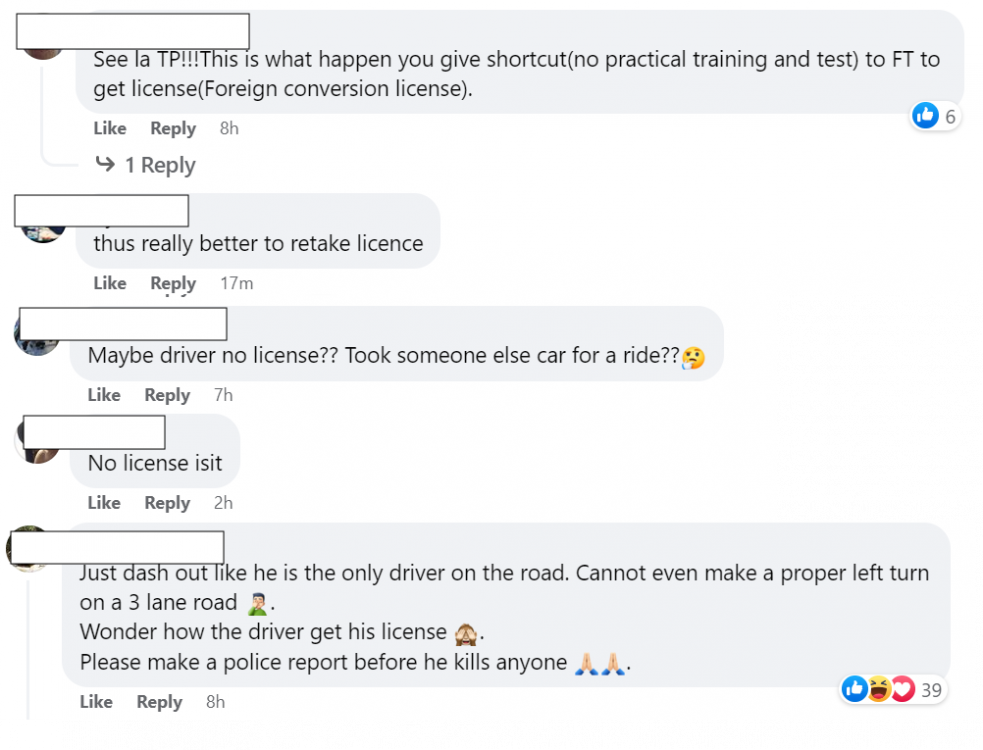 ========= 
Be the first to get the latest road/ COE news and get first dibs on exclusive promos and giveaways in our Telegram SGCM Community. Join us today!
1