Impatient Skoda Octavia tries to overtake and gets pit manouevred
This reminded me of when I was young and addicted to the Asphalt racing games. Remember how you'd boost with nitro and ram into the side of your opponent to prevent them from getting past you?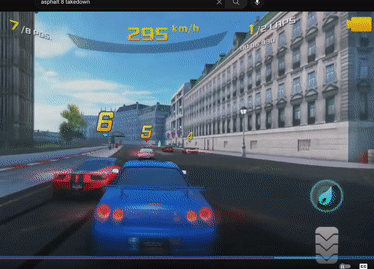 This one is like that, but with less cool cars.
What happened?
On 5 May 2023, a Skoda Octavia on the ECP Expressway tried to overtake a camcar and ended up getting pit manouevred, causing it to hit the railing.
The Skoda was initially keeping a safe distance behind the camcar, moving left to enter another lane. To the Skoda's credit they used their signals for this move. 
However, when trying to overtake the camcar, the Skoda misjudged its speed and turned in too early, with the back end of the car still within reach of the camcar.
We can't see if the Skoda turned on its turn signal in the footage. If it did, some blame can be shifted to the camcar for not slowing down for it.
But looking at the footage, we can also see the Skoda took no time to check if it cleared the camcar and went for the overtake very quickly. So regardless if the camcar made a mistake, the majority of the blame is still squarely on the Skoda. 
Fortunately the accident does not seem severe, as the Skoda got away with some minor damage to it's exterior.
Online chatter
Some netizens seem to think that the camcar sped up in the footage, and that they were hogging the lane.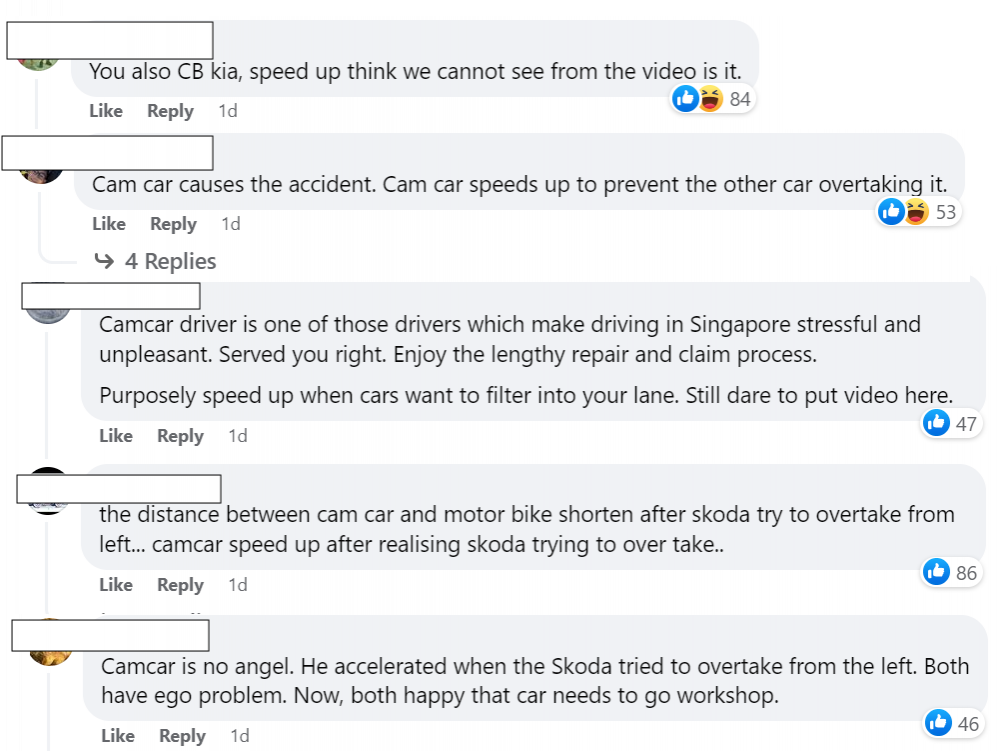 Others just blame the skoda for being impatient and overtaking.
========= 
Be the first to get the latest road/ COE news and get first dibs on exclusive promos and giveaways in our Telegram SGCM Community. Join us today!
1