Hyundai driver hits motorcyclist on expressway like he owes him money
We've seen many examples of bad driving in this forum, but this one is just malicious. 
What happened?
On 11 May, 8.51 a.m. at Tampines Expressway,  a Hyundai Elantra driver decided to hit a motorcycle while disguising it as lane filtering.
As you can see in the video, the Hyundai was coming in from another road to join the expressway.
Immediately the Hyundai went across multiple lanes at once, and headed for the motorcycle like a missile.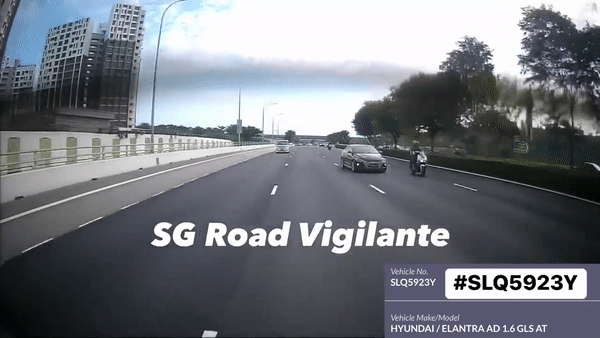 The motorcyclist had a pillion rider as well, and both of them were sent rolling across the tarmac, their bike skidding away.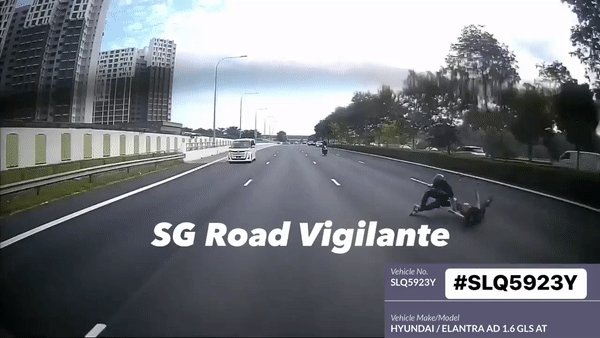 The Hyundai showed no remorse for the move, as there was not even a hint of braking or turning away before the impact. The driver simply continued on their way like nothing happened, not stopping to check if he committed vehicular manslaughter. We can see when the Hyundai driver passes the camcar that he left his turn signal on when he was "lane filtering".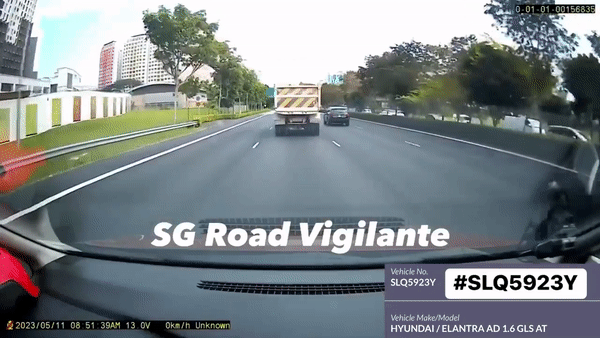 Uproar
Motorists of all sorts were none too pleased by such behaviour on the road, condemning the Hyundai driver
Others also noted how the incident looked intentional, as the driver showed no concern after hitting the bike. 
========= 
Be the first to get the latest road/ COE news and get first dibs on exclusive promos and giveaways in our Telegram SGCM Community. Join us today!