Two guys with nothing better to do argue on the causeway as camcar watches awkwardly
TLDR - The meme before the video starts
This situation is just free entertainment for the camcar. The meme below sums up all you need to know honestly.
What happened?
A Toyota MPV driver on the causeway decided to start a fight with a Honda Vezel. We don't have any context to this as the video starts here, but I assume it's because the Vezel is trying to cut the queue and go first.
The Toyota driver got out and kicked the Vezel in the side.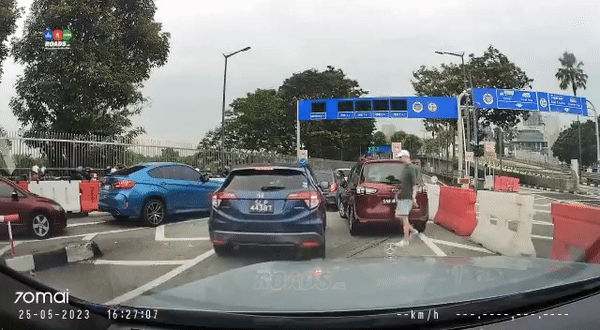 That kick had some oomph to it. Some words were exchanged when the passenger of the Vezel decides to step out in the driver's place.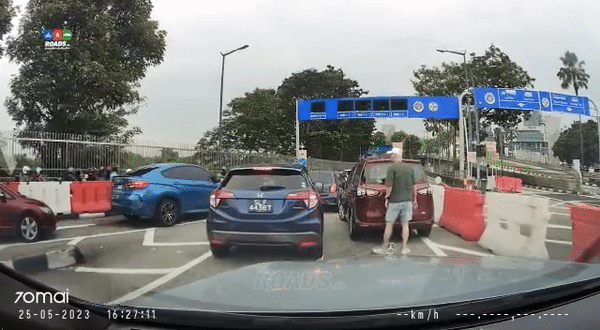 Reminds me of Jojo stands, or sending your Pokemon out to do battle.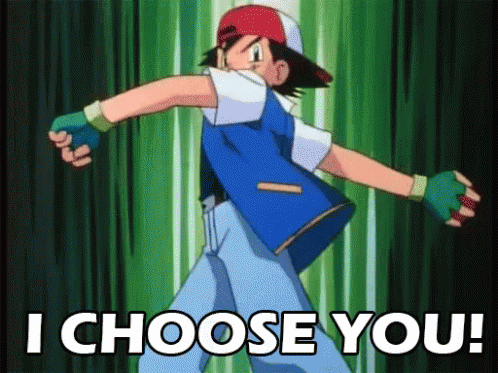 The two men proceed to argue, with the Toyota driver gesturing to his vehicle. I assume this is to point out his car is in front. You might be thinking this is obvious, but the Vezel driver sure doesn't think so.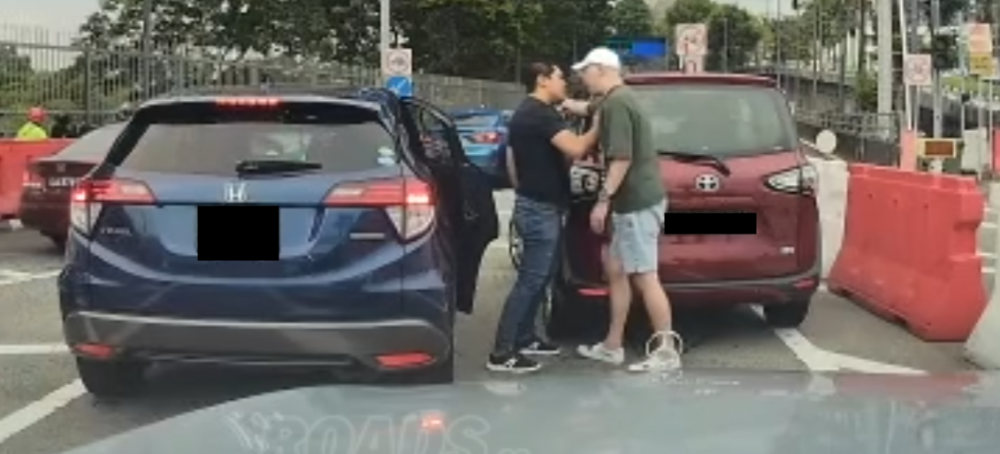 Both sides have raised hands. There's a lot of pointing and pushing around before the Toyota driver eventually concedes and goes back into his car before driving off.
The Vezel passenger lingers and waits for him to leave before going back into the car, as if expecting a sudden comeback. 
And finally the queue moves again. It's a shame there's no audio.
Online chatter
Some people criticised not the fact that the argument happened, but that it didn't escalate to blows being exchanged. Two others noted the Toyota driver starting it by kicking the Honda.
Humans are dark…
Others made jokes about how they look like they were going to kiss, or how the Vezel driver sent to passenger out to find in their stead (John Wick 4, IYKYK)
========= 
Be the first to get the latest road/ COE news and get first dibs on exclusive promos and giveaways in our Telegram SGCM Community. Join us today!