Overconfident uncle does not realise his parking sucks, takes up 2 lots in Defu
This is probably the most civil confrontation I've ever seen, while keeping a mildly aggressive edge.
What happened?
A confrontation took place at Defu Lane when an uncle did not park properly. The video immediately opens with the person behind the camera asking "How many lots did you park in?" in Chinese.
Credit to the uncle, he asked the person recording to follow him to his parking spot, saying "I don't want to argue". The aggrieved recorder however was still upset, as he could not open his door due to how he parked. 
The uncle maintained a very calm attitude, maintaining his refusal to argue by coming to his spot. This caused a "bro moment", as both parties were temporarily "steady" and agreeing not to argue.
Alas, when they finally arrived to the lot, we found that the uncle indeed did not park properly as his Nissan Sentra was taking up two lots.
The uncle did try to explain himself but the video cut off before he could complete it. 
However, I do think it's not entirely his fault. We can see that the car had a shorter parking lot compared to others, and was between 2 trucks.

It was likely an attempt to avoid being hit by either just in case, as he seems too civil about the accusation.
Online Chatter
A few people wanted to hear how the uncle would explain his way out of this one.
And regardless of his reasons, people still noted he did not park properly. And if you're in the wrong on the internet, prepare for the wave of criticism.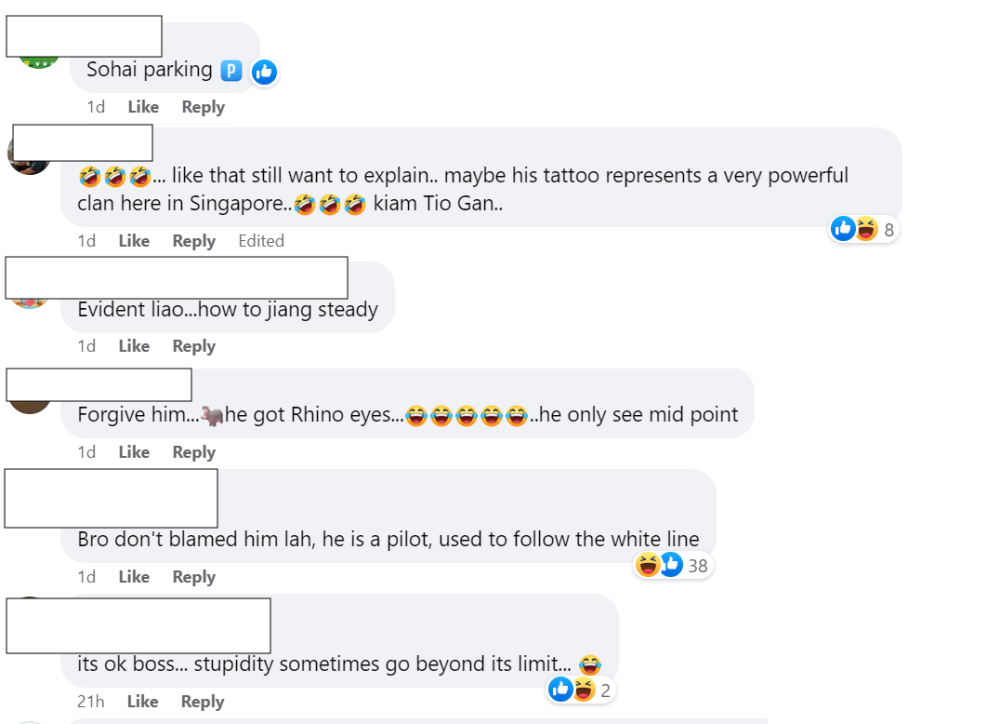 ========= 
Be the first to get the latest road/ COE news and get first dibs on exclusive promos and giveaways in our Telegram SGCM Community. Join us today!