'Brown shower' as Mazda gets covered in mud after accident in construction zone
Mazda driver must have thought a giant took a s*** on his car.
What happened?

A Mazda driver was travelling along Marymount Lane when they no doubt s*** themselves after it looked like someone s*** on their car.
As we can see in the video, a construction zone beside the road had some equipment malfunction, with a cable/tube snapping and unleashing a torrent of mud.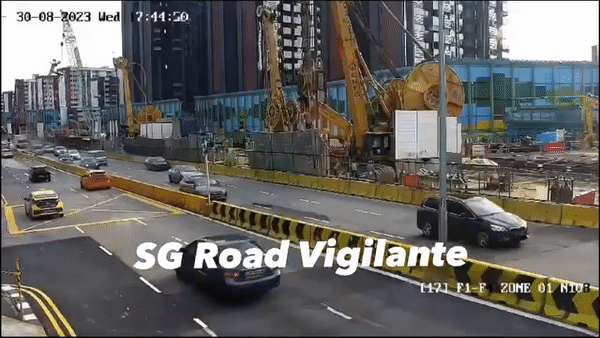 The unlucky Mazda was able to get ahead by just a bit before the massive brown load splattered all over the road, leaving part of his windshield unobscured while the rear and roof of the car was covered in the filth.
The brown shower did not end there however, as we see the mud continue to gush out of a tube before it finally ended.
If there is a silver lining, maybe it's that it could have smelled worse?
Online chatter
Some made joke of the free 'mud bath'.
Others were a little more concerned that this could happen, as if it was metal or concrete that fell instead there would be far more damage and possible casualties.

========= 
Be the first to get the latest road/ COE news and get first dibs on exclusive promos and giveaways in our Telegram SGCM Community. Join us today!