God sends auntie a sign to stop jaywalking with high speed crash
If there was ever a sign from a higher power to stop doing something, this is definitely one. 
What happened?
An auntie was happily walking along underneath trees on the road divider when a taxi came out of nowhere and t-boned another car, narrowly missing the auntie.
The auntie was no doubt left shocked from what just unfolded before her and fell on the ground in shock.
The incident happened at the junction of Mandalay Road and Moulmein Road.
Police reported that the people involved, a 68-year-old taxi driver, a 61-year-old driver and his 45-year-old passenger were conscious when they were taken to the hospital. Two of them were sent to Tan Tock Seng Hospital, while the third was sent to Singapore General Hospital.
It is unknown what caused the accident, whether the taxi driver was not paying attention or his brakes failed him.
The condition of the auntie is unknown, but I am willing to bet good money she will always cross at a junction from now on.
Online chatter

People commented on the auntie's luck to have been so close to danger, maybe inches away from injury or worse.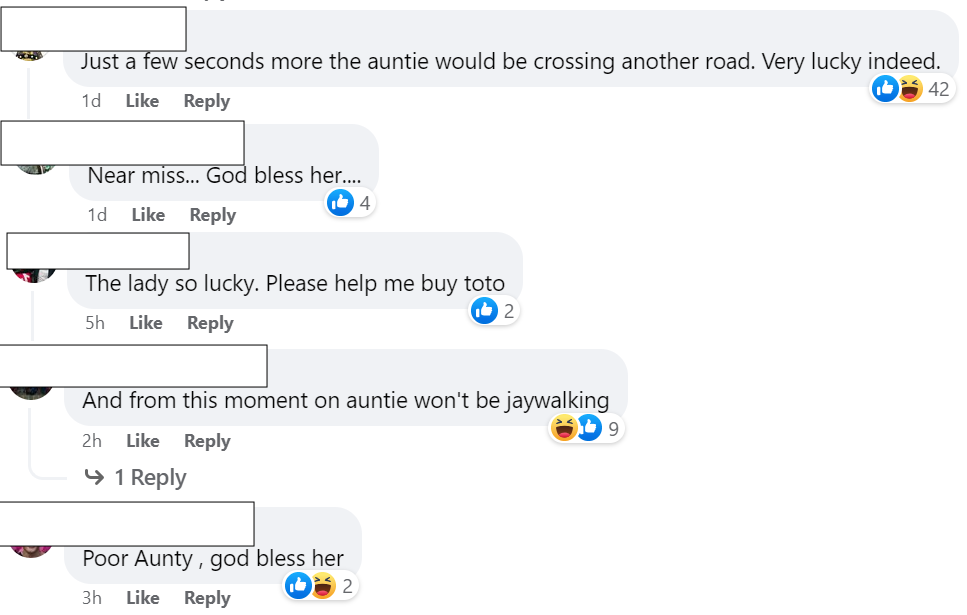 Others commented on the speed the taxi was going.

========= 
Be the first to get the latest road/ COE news and get first dibs on exclusive promos and giveaways in our Telegram SGCM Community. Join us today!