Article contributed by
Text and photos from Loftez | 24 April 2017
Condo dwellers face a number of restrictions when it comes to redesigning their homes, but here are some design concepts that could work in a restricted condo space.
1. Minimalist

Minimalism is a style that's currently a rising trend amongst homeowners. However, it is a design that can be hard to achieve. Despite the lack of fanciful furnishings, many are attracted to the neatness and simplicity of the design. Since there is an avoidance of clutter and embellishments, a minimalist home offers a sense of ease and calm. Minimalism relies on colours or textures and lighting to make homes appear more regal and classy, and it gives off the illusion of a large home - a valuable asset for any condo owners.

2. Contemporary

Not to be confused with modern designs, contemporary design is a self-defined style with a futuristic streak. It requires tons of innovation to achieve its offset definition, and it is mostly composed of free-form elements, from floor-to-ceiling windows to unconventional pieces of furniture. Since contemporary design is fluid, following a strict set of furnishings isn't a problem. The only rule it does abide by, however, is a cut on clutter. It is very expansive and clutter-free, so if you fancy creative storage, this is one design you may want to try.

3. Scandinavian

Scandinavian design refers to the usage of wood and accented colours that brings out the practicality of a neutral colour scheme. As a result, your home offers a very light-hearted and lively vibe, which can be very family-friendly. Scandinavian designs can be a great look for owners who wish to save on their decor since it can be achieved by using some IKEA furniture. Depending on your taste in colours, homeowners can opt for a monochromatic colour scheme, which makes your home appear more spacious.

4. Industrial

The industrial look is a very popular design nowadays, as it is a simple look to achieve. All you need to add is a bricked wall, a few exposed pipes and embellish your apartment with metallic or wooden surfaces to create the industrial ambience. It emphasises strongly on functionality, hence it relies on 'no-nonsense' furnishing to build up the theme - great for those who wish to impress with an eye-catching, bold, yet unconventional interior. However, you can also soften the strong tones a little by repurposing your old furniture, which adds a more personal touch and a cosier feeling.

5. Modern

Unlike contemporary designs, modern design is more clean-cut and decisive. It is natural and straightforward as it follows a general guideline of being basic, traditional and white-friendly. If you're intending to go for a classy look, you cannot go wrong with modern designs since it is very dignified and refined. All it requires of you are the simplest necessities and you can quickly establish your modern home design.
Featured Business Listings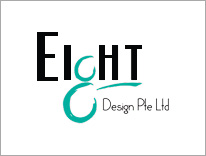 You May Also Like
Related Threads